10 Best Bourbons Not From Kentucky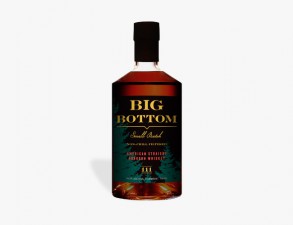 New Zealanders are amongst the world's bigger consumers of bourbon. A growing number of venues here are offering rare and boutique bourbons, in addition to the more familiar brands. While Kentucky bourbon will always be the benchmark, writer Matthew Enkeny enlisted the help of liquor expert Parker Newman (of Ezra's Liquor) to compile a list of the ten best American bourbons made outside Kentucky.
Their list is in no particular order:
FEW Bourbon Whiskey (Evanston, IL) Distilled in – ironically – the birthplace of the temperance movement.
Tin Cup Whiskey (Denver, CO)
High West American Prairie Reserve (Park City, UT) The first distillery in Utah and the only ski-in distillery in the world.
Balcones Baby Blue (Waco, TX)
Journeyman Featherbone Bourbon (Three Oaks, MI)
Big Bottom Whiskey Straight Bourbon 111 Proof (Hillsboro, OR)
George Dickel No. 12 Whisky (Tullahoma, TN)
Finger Lakes Distilling McKenzie Bourbon (Burdett, NY) – Founded by a banker and a winemaker both called McKenziez
35 Maple Street Bib & Tucker Bourbon (Sonoma, CA)
Breckenridge Bourbon(Breckenridge, CO)
The prices in the US range from around NZ$60 to NZ$110.
Source – Gear Patrol (www.gearpatrol.com) The Bourbon Issue
.