Fresh focus for Pack principals as two fly the coop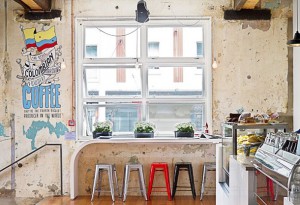 Hospitality group Pack & Company has shaken things up with changes at director level. Previous CEO, Mark Keddell left last month to further his career at the higher end of hospo, taking with him Auckland's Libertine, Crown, Snapdragon and Goldfinch and Wellington stalwart the Matterhorn.
Legal director Simon Ansley has also finished up and moved into the public sector at New Zealand Trade & Enterprise.
Taking a front seat after a two-year stint in Melbourne, Kate Prangnell is back and heading up the operation alongside Matt Bould as joint Managing Directors, whilst Sam Ansley has taken on development of Shaky Isles with a second licensed site opening at Auckland airport last week,.
While the changes came into effect on 3 November, Keddell is continuing to work part-time for Pack for six months to ensure a smooth handover. Keddell says change is inevitable after 14 years of working together. "We've had a great innings, but people eventually want to do different things. We're still on great terms and there will always be a thread that ties us together. We're still working together as a procurement group for example."
Prangnell says its business as usual for Pack's remaining operations, which are all in Auckland and include four Mac's Brewbars, six Shaky Isles, the Roxy, Everybody's and Imperial Lane in the CBD, the Commons and Blunderbuss in Takapuna, and La Zeppa at Victoria Park Market. "It's an opportunity to consolidate and focus on what we're good at, which is social drinking and dining."
Says Keddell: "It's been a tough year for everyone in a lot of ways. It's a chance to get back to the core of why we each got into hospitality in the first place." He says his move has come largely from wanting a change of pace. "We got really big and that wasn't what we necessarily wanted. I think all of us are keen for a smaller, tighter focus."
Keddell has already opened new bar and restaurant the White Rabbit in what was previously the Crown and says he plans to change things up at the Libertine in the not too distant future. "We've achieved so much together, been recognised by Cuisine and Metro and at the Lewisham Awards. We've had a great innings and will continue to do so, but change is good and can bring about even better things."
.