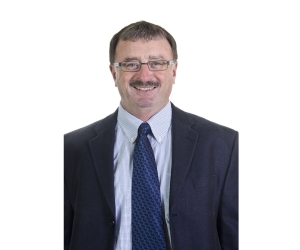 Marist Holdings, the company behind New Zealand's oldest winemaker Mission Estate Winery, has announced that former Constellation Brands New Zealand CEO, Joe Stanton has been appointed to the Board of Directors.
Joe has been involved with the New Zealand Liquor Industry for in excess of 20 years and has worked for a number of major industry companies. In addition to his experience with Constellation he has been involved in liquor retailing, importing and wholesaling. He has also served (2007-2014) as an elected Board Member of two wine industry boards: NZ Winegrowers and the NZ Wine Institute.
Brought up in the Far North of New Zealand, he completed his secondary schooling in Auckland and went on to obtain a Commerce Degree at Auckland University, before qualifying as a Chartered Accountant. He was a member of the Institute of Chartered Accountants until he retired as a CA in 2009.
"We welcome Joe to the board" said Phil Hocquard, Chairman of Marist Holdings. "Joe brings with him a wealth of specific industry knowledge and experience which will be of great value as we look to continue the presence and growth of the Mission brand globally"