The Brickworks to usher in new era of dining for the central-west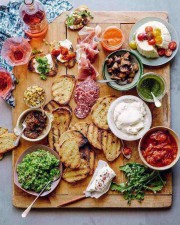 The dining and entertainment scene in Auckland's central-west will be seriously elevated this November, with the opening of The Brickworks, a new high-end precinct at LynnMall Shopping Centre.
With the ringing of the lunch bell by renowned chef Ray McVinnie on Thursday 5 November, the fairy-lit, tree-lined dining lane within The Brickworks will open the doors to a tantalising line-up of restaurants and eateries. Locals and those further afield can delight in a range of cuisines at Goode Brothers; wood-fired BBQ outfit Cleaver & Co; coffee house Shaky Isles; popular contemporary Japanese bistro Wagamama; sushi bar Meso; Vietnamese restaurant Hansan; and Turkish/Greek fusion food purveyor Bodrum Kitchen.
On opening day, The Brickworks will usher in a new era of one-stop dining, entertainment and shopping options – and members of the community are invited to join the day's celebrations and get a first taste of the new focal point of the central-west of Auckland.
Shortly afterwards, in mid-November, the 14-year absence of cinemas in the area will come to an end with the opening of Auckland's first Reading Cinemas, which promises a crowd-pleasing mix of blockbuster and arthouse fare. The eight-screen complex will house a state-of-the-art Dolby Atmos surround system in its 400-seat TITAN cinema.
LynnMall Shopping Centre manager Lauren Riley says the opening of The Brickworks comes at a great time for the local region, the growth of which has prompted demand for superior dining and entertainment options for individuals, couples, families and groups of friends. "The Brickworks, in our view, will become the new hot spot that means locals can enjoy city-style dining conveniently close to home. And with LynnMall neighbouring the New Lynn Transportation Centre, it's an easy train or bus ride from surrounding suburbs."
The Brickworks, as the name suggests, has a brick façade that commemorates New Lynn's heritage and aligns with the historic nature of LynnMall, which was New Zealand's original shopping centre when it first opened its doors in 1963. The bricks were brought to the centre from the site of one of the oldest bakeries in Hastings, where it is believed the ovens were gas-fired. The bakery was converted to a panel beaters' workshop before finally being demolished and its bricks given new life at The Brickworks.
.