In a world that's topsy-turvy it's great to have an opportunity to celebrate great New Zealand produce with the announcement of 2020 Outstanding NZ Food Producer Awardsmedal winners.
Twenty-five judges and eight stewards worked in panels to assess a record 225 food and drink entries at AUT School of Hospitality & Tourism on Saturday March 7, 2020. Following the judges' assessment of aroma, appearance, taste, texture and quality which accounted for 75% of marks, products were assessed for sustainability and brand story. Shoppers will recognise outstanding food and drink as they proudly wear Outstanding NZ Food Producer Awards gold, silver and bronze medals—a guarantee of product quality.  
For the fourth year judging was overseen by champion of NZ produce, Lauraine Jacobs. She noted it it was exciting to see many more entries, all of which displayed great depth of innovation and attention to detail in production.  
"The judging team welcomed back many long term producers and were pleased to note consistency and continued excellence in every aspect including presentation and sustainability, of our food. It was equally exciting to have the opportunity to examine many first time entries that were original, delicious and often inventive." 
"I encourage food lovers to seek out the medal winners' products and show their support for our farmers and food producers by endeavouring to always buy local New Zealand produce when possible."
The 15 percentage of marks allocated for sustainability were assessed by two specialist judges; Fiona Stephenson and Holly Leach, both from the Sustainable Business Network. Following the assessments Fiona noted, "A growing number of New Zealand food businesses are recognising the importance of sustainability, and incorporating good environmental and social practices in their business operations, which is very encouraging. This includes consideration of ingredients, land use, water, waste, transport, energy, climate, packaging, community engagement and staff wellbeing."
"Food businesses that address these issues are helping regenerate NZ's food system to one that is more resilient, healthy and environmentally and socially-responsible. It's good for our environment, good for people, and good for business."
Co-organiser of the Outstanding NZ Food Producer Awards, Kathie Bartley said "we had an varied range of products again this year – plenty of sausages and value added meat products such as flavoured beef, venison or chicken patties, a huge range of honey, dairy free yoghurt and ice cream, convenience pre-cooked meals, cereals packed with nuts, seeds and fruit. These sat alongside a stellar line up of NZ dairy including; specialty cheeses, butter, cow and sheep milk and ice cream."
"This year we gave drink its own category and were pleased to see continued growth in kefir and kombucha entries as well as teas, fruit cordials and artesian mineral waters."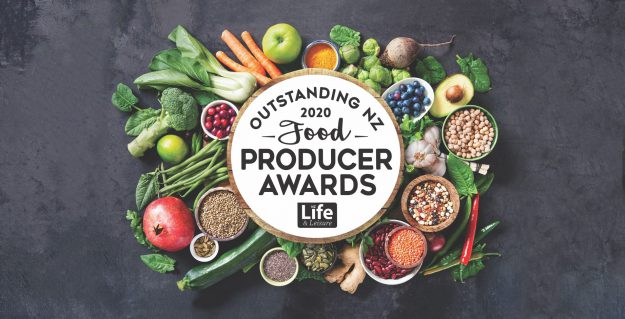 Co-organiser Nicola McConnell noted that after four years of Awards "I urge food lovers to look for products with our Gold, Silver and Bronze Medal stickers. These stickers are an independent endorsement of quality—a promise to food lovers that the food and drink products will be delicious!"
All Gold Medal winners are in contention for the Outstanding NZ Food Producer Awards Supreme Champion, Category Champion and Special Awards, which will be announced on Tuesday 21 April. Awards to be announced are: Emerson's Dairy Champion, Farro Earth Champion, Giesen Wines Paddock Champion, Seafood NZ Water Champion and Label & Litho Drink Champion; one of which will be also named 2020 Outstanding NZ Food Producer Supreme Champion. NZ Life & Leisure Spirit of New Zealand Award, Outstanding Sustainability, FMCG Business Outstanding New Product, Fresh.co.nz Outstanding Startup Producer and Outstanding Free-From Product and Coast People's Choice Awards for Outstanding Food Producer and Outstanding NZ Farmers' Market will also be revealed then.