Hospitality Business takes a summer road trip around the Trinity Group's hospitality hot spots.
In November 2014, the Wellington based Trinity Group celebrated 15 years in business. From humble beginnings of one sports bar in Palmerston North, the company has grown into a group which owns and operates 18 businesses spanning resorts in the Pacific Islands of Vanuatu to a suburban sports bar in Christchurch.
"Our philosophy is very simple," say Jeremy Smith and Jason Deane, two of the directors. "We embrace diversity and we empower our managers to put their personal stamp on the business they run. We look for the love factor in the team. If you love the business you work in it shows, and every day is fun and exciting. It's our job to find the managers who want to be part of the group and love what they do, then we train them and give them every opportunity to succeed. To this extent we encourage our good managers to purchase a share of the business they manage."
The next part of the group's business approach is doing the basics well. This involves training, good procedures, good process, group buying power, good relationships with suppliers, and the ability to offer choice to customers.
"When it comes to food and working with our chefs, we have a few simple rules," say Smith and Deane. "These include working with and buying from our key suppliers, offering great value for money, offer choice to our customers, doing the basics well and sharing your ideas. If we do offer advice to our chefs it is, keep it simple, and pay attention to detail.
Summer road trip with the Trinity Group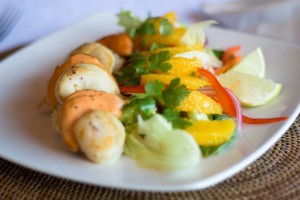 At Sunset Bungalows and Chantilly's on the Bay at Vanuatu, local fresh produce is the key to all our dishes. This summer shared tasting plates are popular allowing guests to sample a variety of flavours and cultures.
The River Bar and Restaurant in the Hawke's Bay wine region offers upmarket dining in the restaurant and relaxed pub styled food on the deck and in the pub. Our chef Michael Rylie loves matching flavours with the local wines and he also enjoys cooking game, matched with local foraged herbs and greens. (Tyler – Photos on the Clive Facebook) LOW REZ
What's hot this summer – chef made ice-cream and fruit sorbet.
Our Palmerston North flag ship site is the Empire Hotel and Palmerston's only Mexican restaurant, El Gusto.
The 60 seat El Gusto is headed by chef Oscar Londono. Oscar is all about authentic Mexican such as our famous Alambre.
What's hot this summer – fresh healthy avocado, spicy tomato salsa with fresh coriander, fresh fish tacos and ceviche.
Heading to Wellington via Kapiti Coast we stop off at the Waikanae Hotel and the Absolute Steak House. David Shackleton our chef loves his meat which he sources from the Waikanae butcher, Bidvest and Primestar.  Here we go old school where you select your cut of meat from the display cabinet and David and his team cook it to perfection.
What's hot this summer – free range chicken and avocado ranch salad
Arriving in Wellington, the choices are amazing.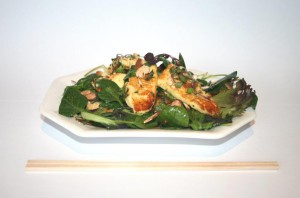 The Old Bailey, Monteiths original craft bar on Lambton Quay, is headed by our chef Patricia O'Callaghan. This summer Patricia is focusing on interesting fresh salads like Thai beef, Halloumi,Moroccan Chicken and Chickpea & Bulgur Wheat.
What's hot this summer –'Drunken Chicken', an oven roasted chicken perched on top of a can of craft beer. Cooked to perfection with spiced crispy skin and served with mayo, bread and a chef made spicy sauce. All you need is a friend to share the meal with.
New York styled Concrete Bar on Cable Car Lane. Here our chef Craig Montgomery offers evening tapas which are very popular with the after work crowd. For lunches Craig enjoys mixing up the traditional burgers or sandwiches using slow cooked or sous vide cooked food. Craig makes his own pastrami for the Reuben sandwich.
What's hot this summer – 68 hour slow cooked pork belly with Appleton's rum sauce.
Eclipse Eatery, adjoining Trinity Hotel on Willis Street offers an amazing range of breakfast choices for our business customers and hotel guests Dave Hawken our chef has perfected his Revolution and Cook Strait burgers.
What's hot this summer – The Revolution and Cook Strait Burger and Dave's gourmet BBQ on the balcony.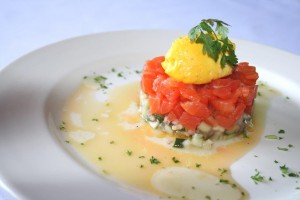 It is summer so you can't pass by St Johns Restaurant and Bar. Grab a beanbag and chill on the grass with a Pimms, chilled Heineken or wine from our extensive collection. Our French chef Sebastian Cognehas three food styles. The restaurant offers a modern, fine dining menu with a French twist at modest prices. Try our Salmon Tartare, cured salmon with dill, cucumber sauce and a saffron and lime crème fraiche. Our bar customers want shared food which they can enjoy with their friends so the St Johns platter is very popular.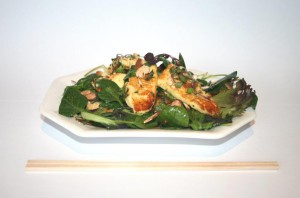 Notably very spicy chicken wings and coated calamari. You can't go past the chicken wings coated in very spicy, hot or mild sauce or the calamari coated in the chef's creation.
What's hot this summer – St Johns outdoor street food kitchen,  with Sebs perfecting the slow cooked, pulled pork cubano sandwiches (inspired by the movie Che, just better), Prawn skewers (fresh from Bidvest) and the summer favourite whitebait fritters. Come and enjoy the sun and tantalise your taste buds.
The Cambridge Hotel is an iconic Wellington establishment, hotel, back packers and beautiful bar catering to the Wellington and Mount Victoria locals. Our kitchen team is BBQ crazy as the Cambridge Hotel Bistro has the only indoor BBQ in Wellington. What's hot – cook your own gourmet BBQ
El Horno is the late night bar of choice in the busy Courtney Place strip. They make amazing cocktails but hot this summer is the red wine Sangria, made with fresh fruit, red wine, fruit juice and the team's signature ingredients.  Buy a jar or a jug of this nectar.
What's hot at all Trinity Sites this summer – have fun with your mates or work colleagues with a team challenge to test your skills starting with blind beer tasting (identify which beer is which), then create and cook the perfect burger using the mystery box provided (judged by our chefs) make the perfect cocktail and finish off with a quick fire quiz.
Trinity sites pride themselves on helping customers escape the ordinary and enjoy what's hot this summer.