The Restaurant Association has unveiled stage one of its 'Future of Hospitality Roadmap' to help the industry survive and thrive after the Covid-19 crisis.
"Since the beginning of the pandemic in March 2020, there has been an estimated net loss of over 1,000 hospitality businesses in New Zealand, representing approximately 13,000 jobs.
"Following the return to alert level 4 in August 2021 we expect the fallout to be significantly higher over the next 3 to 6 months," says CEO Marisa Bidois.
Stage one of the association's Roadmap focuses on reopening and sets out the immediate steps needed to support the full reopening of the sector over the short-term, in line with broader COVID-19 pandemic developments.
In a submission to the Finance Minister on September 17, the association put before the government eight practical solutions, outlined below, to get businesses back on their feet.
STAGE ONE – REOPENING
Wage Subsidy – Level 2
This is an extension of the current wage subsidy scheme, allowing employers with a decline in revenue of 40% or more to access wage subsidy support at Level 2 to help them continue to pay employees and protect jobs if their business is affected by the change in COVID-19 alert level.
Reopening Payment
The Reopening Payment is a one off, cash payment to go towards resuming operations, namely purchasing food ingredients.
This could be measured against a business' average revenue during a normal week's trading to ensure the reopening payments are fairly and proportionately distributed. It would mean a small hole in the wall coffee shop would receive a proportionate payment to their size, as would a large establishment with a much higher average revenue.
Lockout Subsidy (Version 1)
Businesses would receive a support payment equivalent to 50% of a business's average weekly sales during an Alert Level 1 trading week.
To define 'average weekly sales in a normal week's trading', this could follow the already established comparator test period, which looks at a typical 14 consecutive days of revenue in the six weeks immediately before the move to Alert Level 4 on 17 August 2021.
Lockout Subsidy (Version 2)
Businesses would receive a fixed amount support payment according to the number of their full time employees. To reduce administration required to execute, bands have been proposed as follows: 1 – 4 employees; 5 – 10 employees; 11 – 20 employees; 21 – 50 employees; 51+ employees.
This acknowledges the reality that the vast majority of hospitality businesses are owner-operated or micro-SMEs.
Food Waste Minimisation Payment
Businesses would receive a fixed amount support payment to go towards their perishable food wastage as a result of lockdown measures, according to their weekly turnover.
While a flat rate payment could see businesses disproportionately subsidised, officials reviewing the applications would have discretion to decline applications where the evidence of attempted food donation does not reflect the support payment applied for.
Dine Out to Help Out
The Dine Out to Help Out initiative is modelled off the UK's 'Eat Out To Help Out' campaign. The Association proposes a homegrown version run in a similar fashion to the UK's, across in-house dining at Alert Level 1. This would see a discount of up to $20.00 per person, per bill applied to food only.
Dine & Discover NZ
The Dine & Discover NZ initiative is modelled off New South Wales' consumer driven 'Dine & Discover NSW' campaign. This hospitality support initiative would run in a similar fashion to NSW's, across in-house dining at appropriate alert levels. This option would see every person over the age of 18 years eligible to receive four $25 vouchers (totalling $100) to put towards a meal.
Eat GST-Free.
The Eat GST-Free is a government supported, consumer driven hospitality support initiative, which would see customers discounted the Goods and Services Tax (GST) portion off a total hospitality bill if food is purchased. This option would be less expensive for the Government to enact, allows consumers to create the market, is easy for businesses to execute and is an easy concept for consumers to understand.
In addition, the Restaurant Association says it is working with councils and local business associations to cut red tape, have licenses and registrations extended and make it easier and quicker for businesses to operate outdoors.
"When we look at jurisdictions across the world that we routinely compare ourselves to, there have been similar, catastrophic impacts on hospitality, however many of these countries have initiated targeted stimulus packages to protect jobs and boost demand, " says Bidois.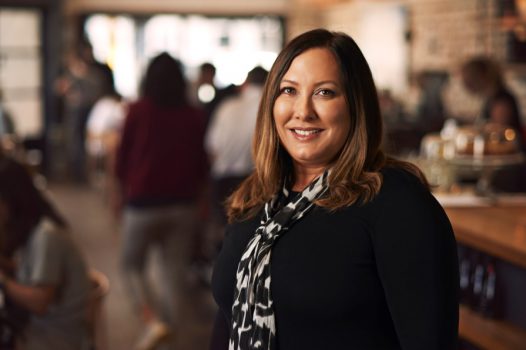 "Other nations have instead opted for more creative approaches, offering targeted support for hospitality shuttled through consumer activity, for the struggling hospitality sector at minimal procedural and financial cost.
"It is fair to say we have lacked a similar level of proactively here in New Zealand so we have put together a range of options that give our businesses the financial assistance they require.
"Hospitality businesses continue to experience a disproportionate material impact on revenue as a direct result from the Alert Level guidelines. By and large, Alert Level 4 settings see hospitality businesses suffer a 98% drop in revenue, while Alert Level 3 see a revenue drop that fluctuates between 40 to 60 percent.
"For Auckland businesses that rely on face to face patronage, as at 21 September (the move date to Alert Level 3), were locked out of trading for a total of 66 days out of the 544 days since the nation's initial move to Alert Level 4 in 2020.
"For 12 percent of this period, our sector has been completely locked out, and then further restricted at Alert Levels 2 and 3, surmounting to 178 days where our operations have been restricted."
The Restaurant Association's new Future of Hospitality Roadmap has been designed to help businesses get back on their feet, by focusing on reopening, recovery and sustainability.
Stages two and three focus on recovery and sustainability and outline the guidelines for a profitable and sustainable hospitality business model.