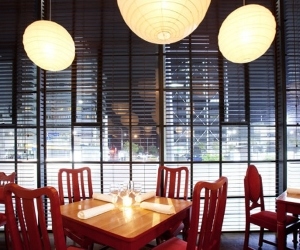 There's little doubt Auckland has seen a large number of new restaurant openings during the past decade. Many are of a very high standard. And it's not hard to find diners who would argue that five year-old Café Hanoi is among the most influential.
With its pioneering Britomart location, beautiful interior setting and bold choice of cuisine, Café Hanoi is regarded in the industry as a leader in Auckland's move towards an exciting and more cosmopolitan dining scene.
And to celebrate its first half-decade, the restaurant is hosting two very special events in the restaurant's Parlour private dining room on September 16 and 17.
The events are designed to launch café Hanoi's new "home cooked menu" featuring a selection of dishes is not available on the restaurant's a la carte menu and available only for private group bookings in the Parlour.
Executive chef Jason van Dorsten says the four course home cooked banquet is "made up of dishes which many tourists in Vietnam may not have tried before. They are unique to the family kitchen and more often than not cooked with love by the women of the household".
"This menu provides an insight in to the dynamic of meal times in the Vietnamese home and is inspired by our team's favourite dishes from home," he says.
The menu is:
Cucumber soup w pork mince vermicelli & Woodward mushroom
Seafood spring rolls w sill & pink pepper mayonnaise
Chicken cooked in caramel, ginger & shallots w sesame
Pork stuffed tofu w tomato & spring onion
Whole kahawai w pickled mustard greens, garlic, tomato and chilli
Chilled ong choy salad w lime & sesame
Vietnamese tapioca dumplings w pandan, dark palm sugar and fresh coconut
Tickets are $120 per person for a four-course dinner including wine. To purchase tickets head to https://www.iticket.co.nz/ and select 'An Evening with Jason van Dorsten'.