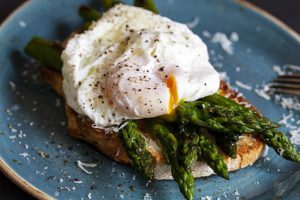 Egg lovers unite! It's World Egg Day this Friday 13 October, a time to celebrate everything that is the humble egg.
Unbeaten when it comes to protein, fatty acids and omegas, the unassuming egg gets its very own day and FRENZ, New Zealand's original free range farmers, want people to celebrate with the finest egg dishes from some of Auckland's favourite eateries.
FRENZ hens get to roam free range 24/7 and do whatever they please. This makes for happy hens and scrumptious, nutritious eggs served throughout Auckland City say FRENZ.
Here's where to get your genuine free range egg fix this egg day:-
Atomic Coffee Kingsland
Early bird catches the worm! Why not match your cuppa joe to a bright pumpkin omelette.
 Kokako Grey Lynn
Or you could let the eggs do all the talking and keep it simple with Kokako's free range organic eggs on sourdough with smoked butter
Didas Ponsonby
A day of egg celebration calls for a long lunch! Go to Dida's for the snapper cakes with chilli lime aioli, then churros, baked with FRENZ's finest, for an afternoon delight. Match with glass of sav from Dida's exceptional list – it's a Friday after all?!
Haumi Skycity
It's dinner time and you're peckish. Savour Haumi's deep-fried soft shell crab and oatmeal with a crispy egg yolk
The Sugar Club Skycity
And for a post dinner cocktail? Give the blueberry and thyme sour a whirl for something a little different, perfectly puffed with free range egg white