Leading restaurateur and former MasterChef judge Josh Emett has taken a step back from running his beloved Rata Restaurant in Queenstown to concentrate on projects that he's working on in Auckland.
After almost nine years, Josh, who remains a shareholder in Rata, is leaving the successful restaurant in the very capable hands of business partner Fleur Caulton and their experienced team.
Both long-time head chef Jonny Williams and front-of-house manager Claire Abbott will still be at the helm at Rata with Fleur, who owns 10 restaurants around the country with Josh. These include the successful Hawker & Roll and Madam Woo restaurants, all part of their Go To Collection.
There will be no changes at Rata, which will continue to operate as it always has, says Fleur. "Josh has just got projects in Auckland that he's focusing on."
In an Instagram post the former MasterChef judge revealed his new establishment, Onslow is set to open next month in the International Building on Auckland's downtown Princes Street.
"It's my first start from scratch, sole venture with my wife Helen," Emett captained the post.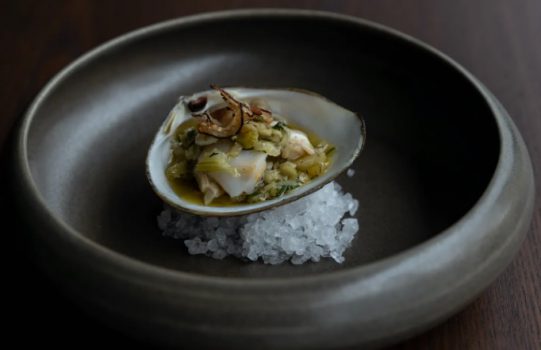 Onslow is the culmination of Josh Emett's culinary journey from London to New York and back to Aotearoa. A landmark Auckland address steeped in history, Onslow references the Old World but is decidedly modern; a sophisticated yet relaxed restaurant that celebrates New Zealand's exceptional provenance.
The restaurant will be a fine-dining establishment, with Emett adding: "Onslow redefines the classic, where impeccable service, delicious food and timeless style are the order of the day".
"The 'slow' is important at Onslow; a place to take time out from the hustle and bustle of city life and savour an exceptional dining experience. Come summer, a table on 
the west-facing terrace will be one of the city's most coveted spots."