Wellington school kids now have access to a successful fresh food programme that has proved highly effective in New Zealand at educating children about healthy eating- yes, Garden to Table is now growing in Wellington.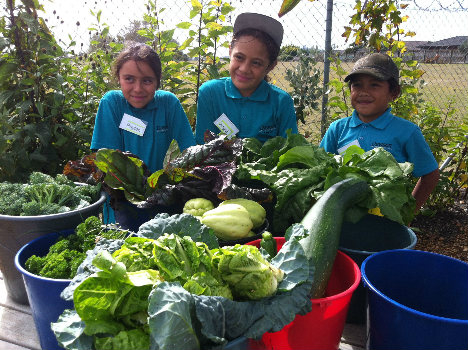 The Garden to Table Trust has announced it is to launch in four schools in Wellington during this year with the financial support of The Tindall Foundation and The Warehouse.
The trust is a charitable organisation which operates a curriculum integrated programme where children aged between seven and 10 learn about fresh, seasonal food.
Youngsters are taught how to grow, harvest, prepare and share fresh, seasonal food using purpose-built gardens and kitchen facilities in their schools.
The first school in Wellington to begin the programme is Porirua's Cannons Creek where pupils sat down to their first gardening and cooking lesson in May. A further three schools are to be announced later this year.
The Garden to Table trust was established in 2008 by food writer Catherine Bell. It is modelled on Australia's successful and well documented Stephanie Alexander Kitchen Garden Programme.
Ms Bell is delighted the programme is now available in Wellington. "It is only with the very generous support of The Warehouse and The Tindall Foundation that we can expand in to our capital city," Ms Bell says.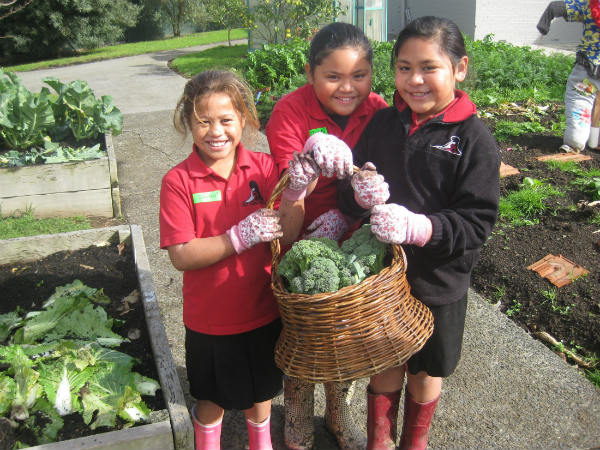 "They have promised cash support to the Garden to Table Trust during the next three years and The Warehouse team members are backing the scheme with volunteers, equipment and community support."
The Warehouse Executive GM Community and Environment, Paul Walsh says: "The Warehouse has a long standing commitment to supporting families and young people across New Zealand via numerous community initiatives".
"Garden to Table is a wonderful example of the benefits of combining education with healthy living and we are delighted to assist with the extension of the programme to the Wellington region," says Mr Walsh.
In addition to Wellington, Garden to Table operates in 19 schools in New Zealand reaching out to more than 2,000 youngsters every week with messages many will take home.
The aim is to educate children while encouraging them to make healthy choices and create positive eating habits by facilitating edible gardens and kitchen classrooms in primary schools.
"The positive spinoffs are endless," Ms Bell says. "Not only do children receive a fresh perspective on food education, it enhances their skills in science, maths and English."
Garden to Table operates on an innovative, inclusive staffing model. Students work in small groups under the supervision of specialist staff, community volunteers and the teacher. It provides an opportunity to learn in an interactive way from adults and builds strong relationships with adult role models, Ms Bell says.
Contacts:
Olivia Price, Pead PR, P: 09-551 2378, M: 021 474 127, E: olivia@peadpr.co.nz
Catherine Bell, founder and trustee – Garden to Table Trust P: 09 377 8925, M: 021 471 973, E: c.bell@gardentotable.org.nz
Joanne Fullam, PR Manager, The Warehouse, P: 021 145 7701, E: joanne.fullam@thewarehouse.co.nz