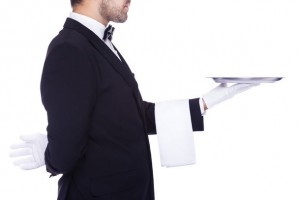 The New Zealand hospitality industry is in a growth phase but is facing stiff challenges posed by globalisation, alcohol management and the costs of doing business. These are the key findings from an industry report prepared by business advisors Crowe Horwath in partnership with Hospitality New Zealand.
Strong economic growth in New Zealand has given Kiwis the confidence to spend and travel and the number of international visitors is expected to grow through the next decade according to the New Zealand Hospitality Market Insights Report. However, not all hospitality businesses are well positioned to capture benefits from the expected growth.
Hospitality New Zealand Chief Executive Bruce Robertson says there is a portion of the industry that is being affected by three key factors. "Changes to the drink driving legislation, depopulation of rural communities and a lack of capital and capability to deliver to the increasingly demanding requirements of customers are challenges facing many in the industry.
"Those that prosper in the near future will be those that reinvest in the businesses with appropriate refurbishment and positioning and those that are able to find, train and retain staff to deliver an outstanding experience."
Managing Principal at Crowe Horwath Michelle Dykes, says recommendations for the industry based on the report could include:
* With a buoyant economy and tourism growth expected at 25 per cent by 2020, owners can be bolder in their pricing models but each establishment needs to add new value not just increase prices.
* New alcohol laws mean establishments need to change what they serve, how they manage customers and how they deal with the rules.
* Hospitality providers need to align themselves more with the tourism industry and see themselves as part of a destination package catering for global needs and cultural nuances.
* They need to have an online presence including a website and to use social media to streamline booking, gain valuable feedback and for marketing.
The New Zealand Hospitality Market Insights Report captures and translates data from a range of sources, including Statistics New Zealand, MBIE, Paymark and more. It translates the data in a way to better inform hospitality businesses as to trends affecting their industry.
The report says rapidly changing use of social media and referral sites means that to stay current and relevant the sector must adapt, embrace and utilise social media as a legitimate marketing channel.
Other findings from the report include:
Retail sales in the accommodation and food and beverage sector rose by around $94 million (or 3.2 per cent seasonally adjusted) to nearly $3.2 billion in the quarter to March 2015.
Individually the accommodation industry reflected 6.9 per cent growth while trade values in the food and beverage service industry rose 1.9 per cent in the same quarter (seasonally adjusted).
Guest nights rose nearly 7.5 per cent in the year to March 2015 and were 3.8 per cent higher in the December / January peak than in 2014.
Based on Paymark data*, a little more than $600 million in hospitality transactions in February 2015 was nearly $70 million (12.6 per cent) ahead of February 2014.
Cafés and restaurants have the largest share of spend in the hospitality sector at around 47 per cent followed by pubs, taverns and bars (12 per cent) and clubs at around three per cent.