One of Auckland's most iconic restaurants has been reinvented with a brand-new fit out and dining experience to meet the evolving tastes of the city.
Euro, located on Princes Wharf in the CBD, is keeping the name but has undergone a complete rebrand and has re-opened with a more immersive, modern and relaxed offering – a noticeable shift from the fine dining concept it has been long renowned.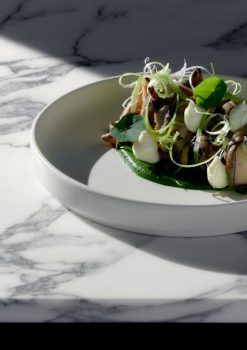 Owned by the Nourish Group, the new Euro is the vision of founder Richard Sigley who helped launch the restaurant over 20 years ago and has led it ever since.
"Euro was my firstborn, so to speak — my first foray onto the dining scene, so it will always hold a special place in my heart," says Richard.
"When it opened, it blew everyone away. It was a truly international restaurant that has been consistently good for two decades, but the time is now right for reinvention.
"Our evolved vision for Euro is for a place where the traditional boundaries between kitchen and dining room are relaxed, where meals become a series of vividly flavoured shared dishes rather than rigid three courses, and where the menu responds to its customers' needs, rather than being prescriptive.
Moving away from the restaurant's previous traditional dining style, the bold new dishes created by Executive Chef Gareth Stewart are shareable and range from small to large, bringing together a broad range of influences from his experience as a chef.
Menu items include Taupo lamb rack with saag, spicy pork Bo Samm, Fiordland red deer tartare, oysters on ice with finger lime and hot sauce, grilled mushrooms with stinging nettle and bang-bang squid.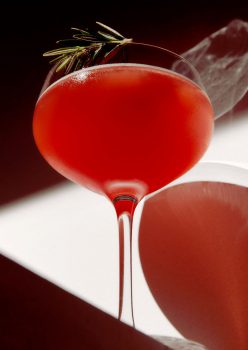 His concept is to create an environment of choice, where two people can order six or seven dishes to share and have three of those on the table at once.
"Contemporary diners want food that is fresh, energising and new, with a story behind it. Many also want to understand where the food comes from, and that it's produced naturally and ethically, " says Gareth.
"The menu has been pulled back and made really, really simple — it is totally focused on flavours. I want our guests to ask questions, and for the servers to do the same, and for chefs to occasionally bring out food and talk about the dish. To really have that knowledge out there about everything on the menu."
Similarly, Euro's interior has been completely redesigned with contemporary furniture, impactful lighting and engaging touchpoints.
Interior design studio CTRL Space designed the refurb and managed its fit out, working closely with creative influence of Euro, Paula Sigley, to see it come to life.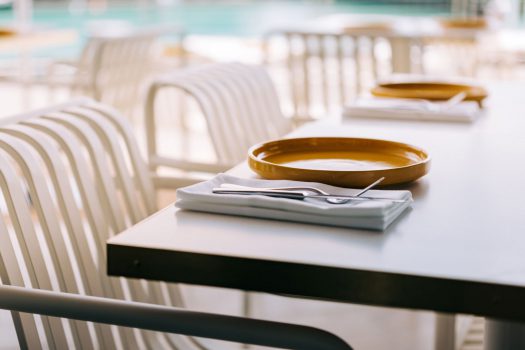 "I describe it as a slightly modernist, club-by-the-sea aesthetic," Paula says. "The ceiling has been brought down to give a wide, lateral view of the water, and the floors lined with pale pink travertine tiles. Interior curtains have been added that can wrap around to define smaller, more intimate dining spaces in a softer way."
The restaurant also brings art to the fore via partnerships with local artists that will rotate with each season, providing a changing landscape for diners and a unique showcase for artists' work.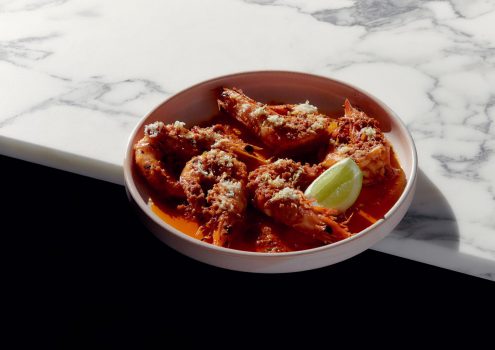 The first campaign features photography from multidisciplinary artist Meighan Ellis, whose imagery also inspired the yellow colour palate that will be utilised throughout the restaurant in summer. Plates, serveware and cocktails are elements that reflect the hue of each season and will align with pieces from other upcoming partners.
While the investment is a bold move in the current client, the Sigleys are confident that the change will excite customers and encourage others in the sector to follow suit.
"Euro launched itself into the Auckland scene 21 years ago and changed it for the better, and it is time for us to do that again," says Richard.