New flavour from Killinchy Gold
Killinchy Gold are proud to announce their newest premium ice cream flavour, "Lemon Curd". With fresh lemons sourced from Kerikeri and the same fresh cream and milk from the lush pastures of the Waikato that goes into all the Killinchy Gold premium ice creams, Lemon Curd stands out from the pack with its dreamy combination of tangy lemon curd and pure vanilla bean icecream. An indulgent, rich ice cream that eats well on its own, or as an accompaniment any citrus or berry fruit flavoured dessert. For a simple yet elegant dessert, place a vanilla biscuit crumb in a glass, add a scoop of Killinchy Gold Lemon Curd ice cream, add an extra dollop of lemon curd or fruit coulis then top with Italian meringue and blowtorch to finish. Delicious !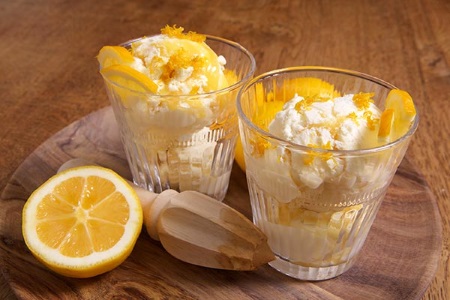 Available Nationally from Bidvest Foodservices. Visit our website, click here.
.