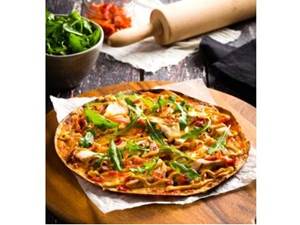 The Coffee Club, one of the country's fastest growing café brands, has put pizza back on the menu, three years after removing them, in response to easing "pizza price wars" in New Zealand.
The pizza price war reached an all-time high in 2012 as Kiwis tightened their belts after years of economic stagnation. Pizzas dipped under the $5 mark and outlets seemed hellbent on undercutting each other to offer the cheapest deals.
"The Coffee Club has always been about providing food that is good value without sacrificing taste or quality," explains Andy Lucas, Director and Marketing Manager of The Coffee Club New Zealand. "That meant we weren't prepared to compete with those plummeting pizza prices. We would have had to offer a lower-standard product and it wasn't a game we wanted to play."
Now, with the New Zealand economy looking more positive, the pizza price war appears to have calmed as well. Brands such as Domino's are experimenting with more premium toppings at a higher price point and there is no sign of the $2 pizzas that some predicted would appear on menus.
"People are again looking for quality and more gourmet, interesting ingredients. It is no longer all about cost," says Andy. "That is going hand in hand with an increasing trend towards healthy, clean living and conscious consumption. We feel that our new pizzas offer everything that customers are after at the moment. They taste like a treat but are actually much healthier and lighter than a traditional pizza. We're very excited to have them on the menu."
The Coffee Club's new 10" Crispizza is a twist on the classic deep dish variety. Made on a thin tortilla base they are a lighter, crispier, healthier meal option.
Crispizzas are available in four savoury varieties: Chicken, Bacon and Chipotle; Smoked Salmon, Sour Cream and Capers; Ham and Pineapple; Mediterranean and a sweet option featuring Banana, Marshmallow and Nutella. Crispizza prices start at $13.90.