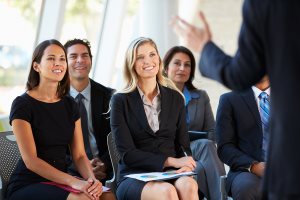 The programme for the Restaurant Association Hospitality Summit Business Tool Box Sessions with American Express and One Music.   
Monday 18 August
9:30                  Coffee and Tea
10am                Introduction by Marisa Bidois Chief Executive of the Restaurant Association and MC for the day.
10.05                Economic Insights – (10 minutes)
Update from American Express
10:15                Trends in Hospitality – an international perspective
                        Greg Fleck – Crabapple – Melbourne (30 minutes)
A true Kiwi, but also now a dedicated Melbournian, Greg has been cooking professionally for more than 20 years. After spending years in London working as a sous chef under the likes of Jamie Oliver and Ben O'Donoghue, he returned to New Zealand where he headed up the kitchen at The Bach in his hometown of Taupo.
Owner of the one-hat restaurant Sapore in St Kilda for a number of years, Greg's passion for travel and the influence it brings to his food is immediately obvious.  He now runs and owns the successful Crabapple Kitchen in Melbourne.
10.45                The Future of New Z ealand Hospitality and the secrets of longevity and success. (1 hour)
Moderated by Tony Adcock
Chris Rupe (SPQR)
Richard Sigley (Nourish)
Susan Fleischl (Great Catering Company)
Tony Astle (Antoines)
What do these operators have in common? They have survived and thrived through challenging trading climates throughout the years. What is the secret to longevity and how to adapt to the changing environment but still remain true to your brand? What does the future look like and how to start planning for businesses success? Come with questions to ask our experts.
11:45                Making Music work for your business (15 minutes)
Quick insights from OneMusic.
Playing the right music in business is essential to creating the right atmosphere. Pick up tips for selecting the right sounds. Have you ever wondered how having live music in your business could create another income stream or reignite slow trade?
12:00                Lunch break – check out the Business Hub, Food Alley and the NZ Culinary Fare
(1 hour)
1:00pm             Creating a Clever and Cohesive Culture
Margaret Main (Turning Tables)
Some tips to understand the needs and communication methods of the different generations within your team and how to plan for their advancement.  Ideas around how to be a smart leader and to set your staff up for success.  Learn how to plan effective recruitment and retention techniques to create a strong team.  Take this opportunity to brush up on your motivation methods and get the best out of your people…… (1 hour)
2:00pm             The Costing Panel
Moderated by Tony Adcock
Krishna Botica (Prego and Café Hanoi)
Nicola Richards (Monsoon Poon)
Scott Brown (The Hip Group)
According to the latest Restaurant Association Hospitality Report wage costs, operating costs, and food costs rank as some of the top challenges for our industry.  Take this opportunity to pick up great tips on negotiating, monitoring and minimizing your food and beverage costs.  Learn strategies for controlling labour and operational expenses in your business. Please bring questions for the panel.
10 minute break
3:10 pm            Atmosphere and Creative Design in the Restaurant and Café Industry
Tony McGeorge (Café Hanoi, Xuxu and Late Night Diner)
Allistar Cox (designed Matterhorn, and many other beautiful businesses)
Atmosphere and creative design is one of the major driving forces of customer choice. How to create a functional yet lively and dynamic atmosphere. Learn from two exceptionally creative individuals that have proven their talents time and time again in the industry.
4: 10pm            Closing remarks Marisa Bidois
4:15- 5pm         Drinks and nibbles
The Restaurant Association Summit – featuring the Business Tool Box Sessions is taking place on Monday August 18 at the Vodafone Event Centre from 9:30am to 5pm.
Tickets can be purchased at the Restaurant Association.
The full day Business Summit is $99 plus GST for Restaurant Association Members, and
$200 for nonmembers.
For more info check out the website www.restauratnz.co.nz.