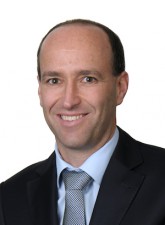 Sociability – or the way people catch up – is in the spotlight for Lion, with the belief that this sits at the heart of the on-premise market.
Sociability has changed dramatically in recent decades, Lion Managing Director Rory Glass told an industry audience at the recent Hospitality New Zealand conference in Rotorua.
"Now New Zealanders socialise in mixed gender groups, they've moved from being beer-centric to other drinks. It's really important to understand what it will look like in five to ten years."
Glass noted many drivers that are having an impact on the way people socialise today – people's sense of responsibility, people wanting to live well, legislation, working remotely and online shopping, to name a few.
"So why do we care? To enrich our world by championing sociability and helping people to live well, we need to understand sociability so we can help connect people. We are incredibly passionate about sociability – it is the heart of the on-premise market."
"People crave to be connected, bonding and experiences – these are things the on-premise market can give. We need to explore sociability, and where it's going, collectively, and work together to make sure we are not just getting along as an industry, but we are flourishing."
Lion has been working closely with a leading UK anthropologist to try and get a solid insight into what's driving our culture, and cues for sociability to help understand issues such as how to drive responsible behaviour. As part of her research, she spent time in bars and restaurants throughout New Zealand.
"We are going to share this information with industry, government and media next year, to help influence debate around what's driving culture. This research is looking at where sociability is going so we can think about where we are going.
"We are very focussed on the on-premise market, reflected in the resource and research we are putting into this. Sociability and connecting customers is the game we are in on-premise, so we want to share this information to make sure we are jointly successful."