Many businesses take the leap into social media without giving it too much thought.  After all, setting up pages is a really simple process, and it's not that much different from managing a personal profile, right?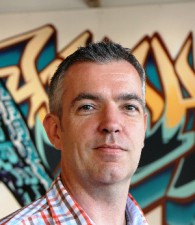 Well, actually, no. There are quite a few things to look out for to make sure you're getting the best return on your time investment with social media.
Step one is to work up a strategy.  You'll need to define your goals and objectives. Ask yourself "what's the purpose of this activity?"
Do you simply want to push out menu changes, event notices and special offers, or do you want to talk to your customers frequently and develop a rapport with them?  If so, how much time are you going to be able to set aside?  And if it's not you, just who is going to manage the conversation?  Working through these questions will help you identify how much time and resource might be required.
Next, there is the question of which platform is right for your business.
It's easy to fall into the trap of thinking Facebook is the be all and end all of social media.  After all, 2.3 million Kiwis use Facebook each month, so that's one sizeable market. However, recent changes to the site mean that for some businesses, only six percent of your followers will get to see one of your posts (unless you pay for ads to promote it).
With almost 70% of the New Zealand population now toting smartphones, the answer may be to consider a multi-media approach. Many businesses are finding it easier to engage with influential customer segments using social mobile apps like Instagram, Vine, Twitter and Snapchat.
Having identified the best channel/s to reach your audience, you then need to turn your thoughts to the all-important question of content.
What have you got and how do you want to present it? As a general rule, image posts and short videos get more exposure than text updates, so if you can, find a way to translate your messages into nice compelling images.
While your business is likely to attract positive attention in the form of likes and follows, you may also find some people use it to have a crack at you.  It's true, there are a lot of trolls out there who take joy in posting strange and sometimes downright rude comments on your social media pages.
One good tip is to have some kind of graded "alarm bell" system to handle negative comments and choose when and how you engage with the commenters.  How do you sort the timewasters from the customers with genuine issues?  It's a skill that develops over time.
Social media is a great tool that can really benefit your business, but it takes time and sometimes money to get the best out of it.