Tickets are now on sale for The Food Show Auckland – New Zealand's biggest culinary event – from  Thursday 31 July to Sunday 3 August 2014 at the ASB Showgrounds.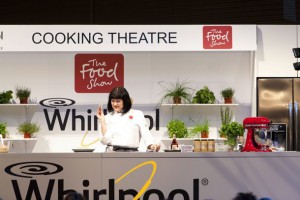 The show is home to an astonishing selection of food, drink, kitchen equipment, and special features. Tickets bought online immediately at www.foodshow.co.nz go in the draw to win a 12-day 'Real Food Adventure' trip for two to Vietnam, including a gourmet foodie tour with a focus on street fare, local specialties, and home cooking.
This year is extra special because for the first time guests can augment their show experience by choosing from three distinct tiers of ticketing depending on how much pampering they'd like.
General admission tickets provide free access to the Whirlpool Cooking Theatre, Kenwood's New Generation Game, Selaks New Zealand Roast Day, Good Magazine Healthy Living Zone, Craft Quarter, plus hundreds of exhibitors, thousands of products, special show-only prices, competitions, and more.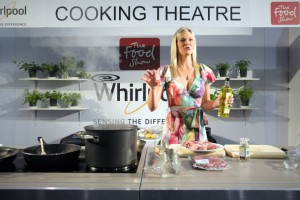 Spend a bit more and buy one of only 4000 tickets for Preview Day on Thursday 31 July. These tickets offer all the benefits of general admission but in a more exclusive atmosphere – and with more elbowroom.
Very keen show-goers can opt for the brand new VIP Premium Experience tickets to gain special benefits like fast-track entry to the show, priority seating in the Whirlpool Cooking Theatre, a complimentary goodie bag and all-day access to the Diners Club VIP Lounge with wine and beer tastings, including Nespresso coffee sampling with trained Nespresso coffee specialists, private cooking demos from celebrity chefs, and more. Tickets are just $100 each but limited to only 200 per day so you'll have to be quick.
Beyond the incredible array of tempting edibles, drinks, and gadgets, The Food Show Auckland also serves up an unrivalled menu of special features to delight and amaze.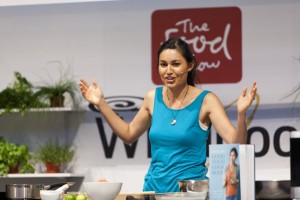 Top of the list is the Whirlpool Cooking Theatre, home to free cooking demos from top celebrity chefs, including Peter Gordon, Simon Gault, Nadia Lim, Chelsea Winter, Annabelle White, Ray McVinnie, Sachie Nomura, Julie Le Clerc, plus MasterChef NZ 2014 Doubles winners Karena and Kasey Bird.
The Kenwood stand offers a slew of entertainment with celebrity guests, world-class chefs, free coffee, sharp deals on kitchen appliances, and Kenwood's New Generation Game. It's a new take on the classic British game show that pits celebrity guests against Food Show visitors to win fantastic prizes from Kenwood and De'Longhi.
The Good Magazine Healthy Living Zone is a special area featuring products to foster good living and nourish body with and soul with delicious food. Visit Selaks New Zealand Roast Day, and an opportunity to celebrate the traditional and modern Kiwi roast accompanied by Selaks wines.
Those passionate about coffee and interested in discovering more about Nespresso, should visit the Nespresso Masterclass series- exclusive events that introduce the unique range of Nespresso Grands Crus and demonstrate how Nespresso meets Gastronomy. Love antipastos? The Craft Quarter brings together a group of exhibitors offering top-notch antipasto ingredients, showcasing easy assembly of the perfect cheeseboard, tasting platter, or antipasto – complete with tasty beers or premium wines – all in one place.