Gilmours, one of New Zealand's leading food & beverage wholesalers, launched their inaugural International Wine Competition on Monday May 24 to highlight affordable, quality international wines available in New Zealand.
Entries were judged in March over two days using a double-blind identification system which means all wines were tasted blind and judged based on their style, region, and vintage. The judging event determined the Top 20 wines and was launched to the Foodservice & Hospitality industry at Foodstuffs North Island, Landing Drive.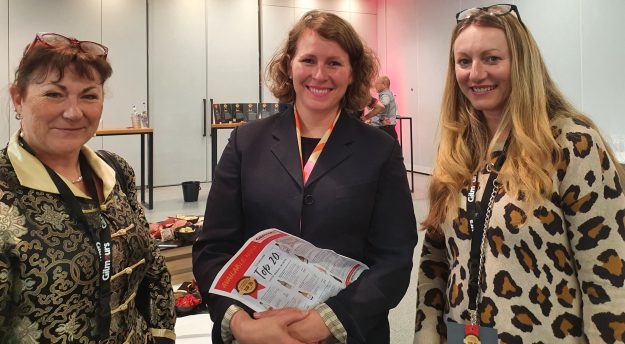 Cindy Chaimowitz General Manager of Wholesale and Customer Service says: "We're thrilled to be bringing this unique wine competition and event to our local wholesale community, as this is the only business-to-business International Wine Competition of its kind.
"This gives us an opportunity to educate our Gilmours Foodservice members on what international wines we have available, and ultimately assist them with creating a memorable wine list with a point of difference."
The competition received 188 entries from international wine companies and was judged by an independent panel of wine judges, all with experience in international wine. Judges comprised Sam Kim from Wine Orbit, Simon Nunns a Consulting Winemaker and Emma Jenkins Master of Wine as Chair of Judges and the event was run by Chief Steward Jo Gear.
Emma Jenkins MW says; "We were impressed by the range of varieties and styles entered in this year's competition and with international travel only beginning to re-emerge after more than a year of closed borders, exploring new wines is a wonderful way to get a taste of another country's culture, cuisine and history."
With the Top 20 wines officially announced, Gilmours celebrated the award-winning wines by hosting a tradeshow event on May 27. Guests were invited to an afternoon of wine tasting and education to give them an opportunity to learn more about international wines like Sarah Jessica Parker's award-winning INVIVO Rose (pictured right).
For more information go to: Gilmours.co.nz