There's a new dining experience opening in Hamilton that will bring a bit of Wall Street drama to the Waikato dining scene.
Chef and owner, Tejas Nikam has been working on a new restaurant concept for the past two years and says Bull & Bear is the first of its kind to open in New Zealand.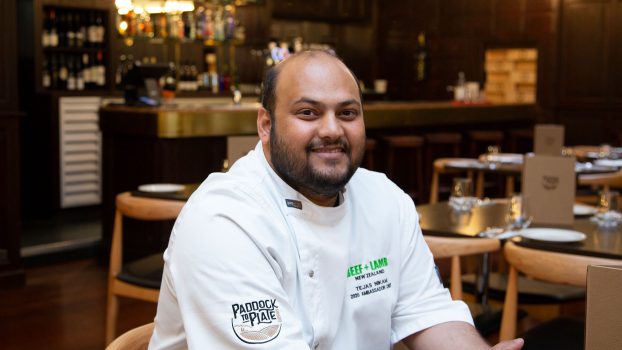 "It has been a dream of mine to open my own restaurant for quite some time now," says Tejas. "I wanted something that was a bit different that offered a multi-cuisine menu and something entertaining for the customers."
Bull & Bear is based on the Wall Street Stock Exchange with the prices of food and beverage fluctuating up and down according to demand. The bull market means prices will go up and the bear market means they go down. Menu prices will display on multiple TV screens in the restaurant and customers can watch as the prices fluctuate before placing their order.
Opening a new restaurant in today's hospitality climate is not for the faint hearted, and Tejas says there were a lot of challenges along the way.
"The pandemic threw up a lot of difficulties, but I remained positive and focused on my idea. I have opened restaurants in the past and love the experience of the challenge as I am always learning new things and coming across new ideas. I am now very excited the doors are about to open."
This will be the second Waikato restaurant that Tejas has opened since the beginning of the pandemic. When the first lockdown kicked in back in 2020, he relocated his whole family from the South Island back to the Waikato and opened Paddock to Plate Waikato.
Tejas is no stranger to the Waikato dining scene having spent several years as head chef at the Zealong Tea Estate. Prior to this he worked alongside Peter Gordon as part of the opening crew of the Sugar Club back in 2013.
Tejas is also a Beef + Lamb Ambassador Chef and says that locally sourced produce will be a feature on his multi-cuisine menu with offerings such as Korean beef flank, Kashmiri lamb shoulder and a Southern Indian spiced beef short rib.
Bull & Bear will open its doors on Wednesday 1st December and bookings can be made online at Bullandbear.nz