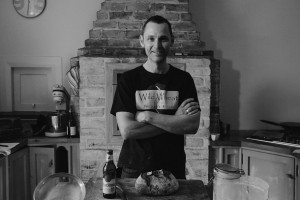 Google 'pilsner' and guess what pops up as second entry – Pilsner Urquell. So it's highly appropriate therefore that the Czech brewer is championing International Pilsner Day on November 15, when pilsner lovers around the world now have a valid new reason to say 'cheers'.
Appropriately the new annual celebration is founded in the birthplace of the world's original – Plzen, Czech Republic – the home to Pilsner Urquell.
For Pilsner Urquell, International Pilsner Day is a new chapter in the 173-year pilsner story. The aim is to encourage beer lovers to raise a glass to the iconic beer style.
Arguably the world's best-selling beer style, pilsner in simplest terms is a "sessionable", well-balanced and full-flavoured lager that is rich and golden in colour.
On a local level, Pilsner Urquell is taking celebrations to the New Zealand public by collaborating with local artisan bread maker, Andrew Fearnside. Fearnside's Wild Wheat Specialty Breads is producing a limited number of Wild Wheat Sourdough using Pilsner Urquell.
Pilsner Urquell and Fearnside worked together in October last year for the beer brand's cold-shipped launch in New Zealand. Fearnside was on board as a Pilsner Urquell 'Keeper of the Craft' – a term used by the brand to recognise individuals who share a love for craftsmanship in their community.
The Pilsner Urquell Wild Wheat Sourdough loaf is available for purchase at all Wild Wheat stores throughout the month of November.