Pacific Trade Invest NZ will be at the Fine Food New Zealand Show, Auckland 25-27 June, presenting a range of mouth-watering products from the Blue Pacific Continent.
Do come visit our stand S4 to experience the best ingredients in Pacific Islands cuisine.
For more than 30 years Pacific Trade Invest (PTI) NZ has represented the best products the Pacific has to offer.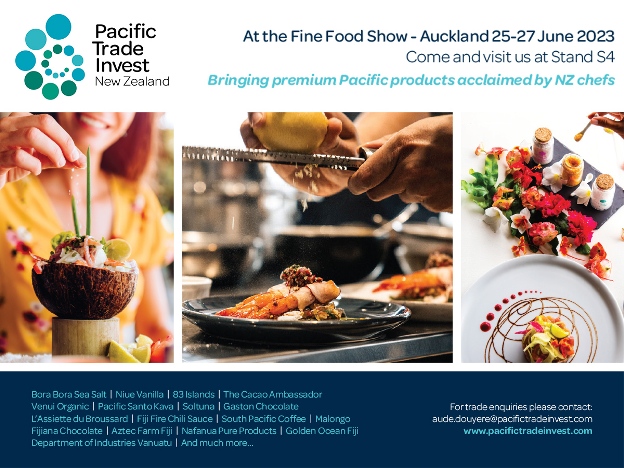 PTI NZ works with a wide variety of high-quality products acclaimed by New Zealand chefs – as happened at the highly successful KAI PASIFIKA festival at Peter Gordon's Homeland Food Embassy Restaurant on Auckland's waterfront last year.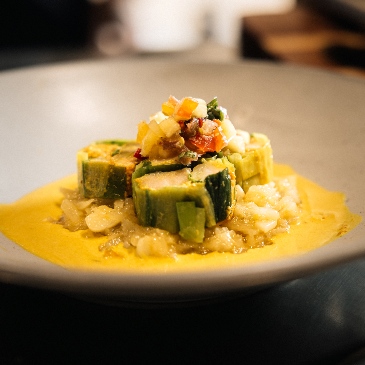 PTI NZ assists New Zealand importers in the retail, hospitality or manufacturing sectors to source products and ingredients from the Pacific. 
Covering 16 Pacific Island countries across the 3 sub-regions of the Blue Pacific – Polynesia, Micronesia and Melanesia – PTI NZ contributes to their economic development through employment and exports. Our organisation is a non-profit agency of the Pacific Islands Forum Secretariat in Fiji, funded by MFAT.
This year we are pleased to promote The Cacao Ambassador pure cocoa butter and cocoa powder (PNG), organic Niue Vanilla, Soltuna fair trade canned tuna (Solomon Islands), a premium selection of artisan products promoted by the Department of Industries Vanuatu (organic spices, vanilla, craft rum, kava), Bora Bora Sea Salt, Fijiana Chocolate, Golden Ocean Fiji tuna, Nafanua gluten free flours banana and breadfruit (Samoa), South Pacific Coffee, Malongo, L'Assiette Broussard, and much more.
For trade enquiries please contact aude.douyere@pacifictradeinvest.com