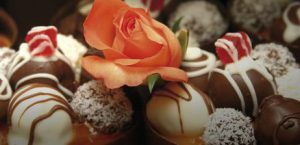 Have you ever wondered what the menu on board a private jet might look like? According to Executive Gourmet's Customer Service Manager, Carmelina Heredia, catering for private jets is a business which requires imagination. Executive Gourmet is a provider of catering services for such clientele all over the world. Based in Sydney, the gourmet catering company has served kings, presidents, prime ministers, sports teams, rock stars and even horses.
Earlier this year the company was able to climb aboard Iron Maiden's Ed Force One Boeing 747 jumbo jet during its Book of Souls tour to Auckland.
"Ed Force One was a delight to cater, and the rock stars were very healthy, choosing fruit and deconstructed Caesar salads," says Heredia. Middle Eastern kings and princes enjoy experiencing a world of flavours, with one guest even requesting a honeycrisp apple.
"It is the most expensive apple and few farmers have rights to grow it in Australia. The apples have to be picked so carefully as the skin is very delicate and is easy to damage."
Private jet catering can be anything from burgers and sandwiches to gourmet seafood platters, or a rotating dessert bar at 35,000ft altitude. When it comes to scope if a food can be imagined, then it can be done. My best advice to event organisers with high flying clients is to go with the flow. Let your client imagine their ideal foods to go with the theme or goal of the day. Whatever the client orders, make sure you do a separate food tasting first to ensure everything is perfect!