Cordis Auckland has announced Stephanie Choi has been appointed to the role of Director of Sales and Marketing.
A former team member of the hotel during its Langham Hospitality Group days in Auckland, Stephanie has spent a number of years overseas, primarily in the Asia Pacific region. She is one of a few people recently to return to Cordis Auckland after a stint overseas, including Erhard Schmucker, Front Office Manager in October.
Having already served as a Director of Sales and Marketing for over 16 years, Stephanie brings a wealth of experience to the role and she is looking forward to returning home to New Zealand after spending some time in Perth, Western Australia.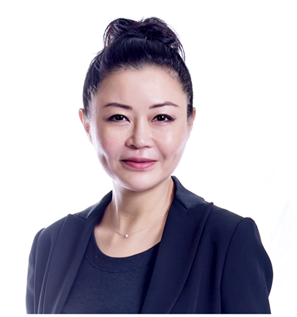 "We are excited to welcome Stephanie back, at a pivotal time for us with the recent launch of our new Pinnacle Tower. Stephanie has worked for numerous international brands and many of these assignments have included large hotels with room inventories similar to our expanded capacity, so we are pleased she brings experience of this calibre. We look forward to her applying her international insights and learnings to Cordis Auckland," says Managing Director of Cordis Auckland, Franz Mascarenhas.
Stephanie's roles included working for the Sheraton and Westin in numerous locations, Intercontinental Shanghai, W Beijing, Mandarin Oriental Shanghai and St Regis Langkawi, in locations covering Auckland, China and Malaysia.
"Auckland has always held a special place in my heart, not only because of its beauty, but most importantly the people and culture that I feel deeply connected to. I'm honoured to be able to work with a very talented team in supporting our customers and communities, as well as continuing to build on an already strong brand, with the exciting addition of the new Pinnacle Tower."
Stephanie officially started in the role on December 14.
Cordis Auckland's previous Director of Sales and Marketing, Jayson Heron-Smith, has returned to his hometown of Sydney Australia, to head up the Sales and Marketing team at The Langham, Sydney. He has also taken up the role of Director of Sales Australia, Global Sales Office at Langham Hospitality Group.