Restaurateurs, hoteliers, company buyers, hospitality students and industry professionals alike, took the highly anticipated opportunity to reconnect at the 2021 Fine Food Show this week.
The three day, trade-only show was held at the ASB Showgrounds and attracted interest from throughout New Zealand.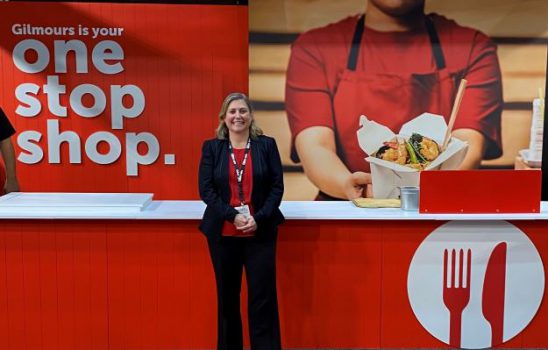 Exhibitors commented on the camaraderie of the industry as they took the opportunity to re acquaint with both colleagues and competitors in the hospitality sector.
Brent Spillane, Managing Director of show organisers, XPO Exhibitions said "We were thrilled to be back to welcome the who's who of these diverse, creative and resilient organisations. There was something for everyone this year, from training and education to new products, and the best in ingredients, foods, beverages and much more."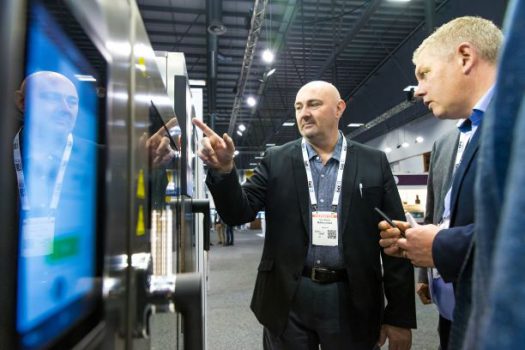 But most importantly of all, in Spillane's view, was the ability to rub shoulders once again with colleagues, associates, suppliers and customers. "Every business is a people business but nowhere is this truer than in hospitality, catering and foodservice. Fine Food New Zealand provided the best opportunity for building relationships, making new connections, and discovering more about the industries we're so passionate about."
For those keen to advance their skills or check out advanced culinary techniques, the SilverChef Seminar Series and the NZ Chefs Skills Workshop provided focus on 'how to' topics, including a post-COVID WOF on your restaurant; cutting kitchen costs; and future-proofing your business.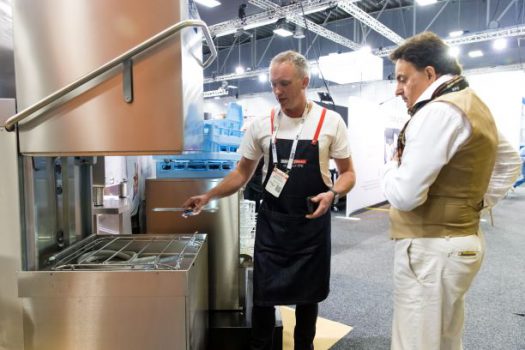 There was even a social media guide for hospitality, presented by Hayley Burrows, to make the most of marketing platforms like Facebook, Instagram, Twitter and others.
For 'a cut above', Spillane says the NZ Chefs Skills Workshops provided sessions where delegates expanded their knowledge of techniques and tactics for optimal results.
"We were especially excited about the New Product Showcase," he notes, pointing out New Zealand's reputation for innovation. "This section provided a deep view into innovation in the food, beverage, packaging, equipment, and other relevant sectors."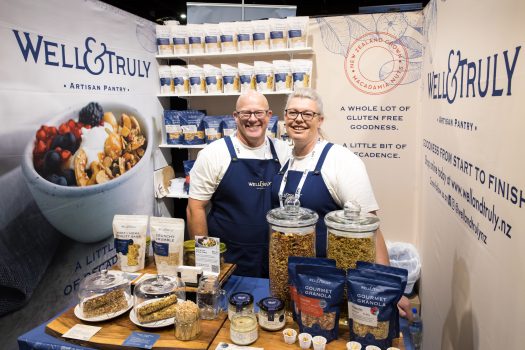 Other popular exhibitions include the Best Cellar section, presenting a collection beer, wine, spirits and other beverages, and Artisan Alley where small-batch and handmade goods from around the country and further afield were on display.
Conferencing can be thirsty work, especially for those out of practice (and just about everyone falls into this category, given lockdowns and associated restrictions), and this made the Networking Bar an attractive proposition into the afternoons and evenings.
Delegates received trade deals galore from many of the more than 240 exhibitors, with entertainment and insights from a panel of 30 high profile presenters led by Master of Ceremonies Greg Ward.
Fine Food New Zealand provided everything in one place, including cutting-edge food and beverages, the latest equipment from leading producers, explorations and demonstrations of industry trends, and multiple opportunities for professional development.
Spillane says XPO Exhibitions is proud to have brought the event back, "We're passionate about these industries and we're excited to have delivered an event which helped some of the hardest hit sectors get back on to the path to prosperity."
For more information and a complete list of exhibitors visit