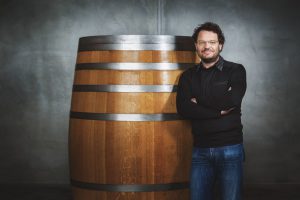 Family owned company Giesen Wines is the only New Zealand company to be named on a prestigious list of the fastest growing wine and spirits brands in the US.
The accolade is from M. Shanken Communications, Inc, an influential US news service covering the global spirits, wine and beer business. Its 'Hot Prospects' list celebrates the US market's most promising wine and spirits brands and is based on multi-year sales growth and performance in the market.  It recognises Giesen's consistent growth in 2013-2014, 66% growth in 2015, and continuing momentum this year.
Sixteen imported wine brands received the award, dominated by 14 from France and Italy with only one Spanish brand and Giesen Wines.
Established in 1981, Giesen Wines is run by the three Giesen brothers, Theo, Alex and Marcel Giesen. Innovation, sustainability, and family leadership are the cornerstones of the company, now ranked among the top 10 New Zealand producers by volume, with distribution in 40 countries.
Giesen began exporting to the US in 1997 and its sales there are now growing faster than to Australia, traditionally its biggest international market. This follows the national trend.
The US market is the fastest growing, significant export market for the New Zealand wine industry. It accounts for 29 per cent of wine exported, followed by 27% to the UK and 25% to Australia. In the year to July 2016, New Zealand exported seven million nine litre cases of wine to the US, up 16 per cent on the previous corresponding period.
Co-owner Marcel Giesen says the family is extremely proud of the success of Giesen. "The popularity of Giesen Wines in US is exciting – and I'm glad that our dedication to vineyard selection and thoughtful winemaking is providing American consumers with great value and enjoyment. "The growth and momentum continue. Our 2016 numbers look strong and our forecasts for 2017 are bullish, based on satisfying market demand."
Giesen's exports to the US include its popular Estate Range, The Brothers, The August 1888 and the small batch Single Vineyard Series spearheaded by the acquisition of the renowned Clayvin Vineyard. Giesen owns 13 vineyards throughout Marlborough's Wairau Valley and crafts Single Vineyard wines from Dillon's Point, Ridge Block, Waihopai, Matthews Lane and Clayvin to showcase the region's diverse terroir.
In the US, Giesen is imported and represented by Pacific Highway Wines & Spirits.