Honest Coffee Co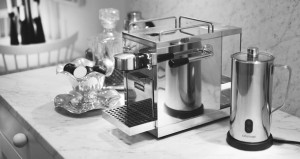 Honest Coffee Co is a young New Zealand company with a vision of supplying New Zealanders with sustainable solutions to enjoying coffee pods.
The company began in February 2014 after co-founder Jayden Klinac began researching a way to overcome the environmental impact of traditional coffee pods with an eco-friendly alternative that doesn't compromise coffee quality.
Jayden teamed up with business partner Josh Cole, and together they endeavoured to pioneer their own biodegradable coffee capsule. After undergoing months of research, Honest found Ethical Coffee Company.
Talks began and shortly after Honest signed the distribution rights for New Zealand. Honest now sells the only 100 per cent biodegradable pod in the world, which can be discarded in your general waste bin or compost, biodegrade 1.5 years faster than an orange peel and are compatible with any Nespresso coffee machine.
Supreme line available online at www.honestcoffee.co.nz
RRP $9.50NZD (10 pods)
Classic line available at New World Victoria Park, New World Kerikeri and Matakana Four Square.
RRP $8.50NZD (10 pods)
The Honest Coffee Co range is soon to be available in selected supermarkets through out the North Island, with a full roll out early next year.
.