Hospitality operators throughout New Zealand are expressing despair at the Government's apparent blasé approach to the plight of the industry.
On Monday November 27 an industry Zoom meeting with MBIE and the Department of the Prime Minister and Cabinet was held, to address pressing questions regarding the implementation of the Vaccine Pass system and related employment issues, that come into effect on Friday.
As a participant I found the process both very casual and bordering on disrespectful to the importance the new rules affecting the industry, bring. Indeed the casual nature and demeanor with which the MBIE officials reacted to industry questions was, in my opinion, shamefully incompetent and condescending.
This view was shared by others and a formal apology to the industry has now been received from the government to the Restaurant Association, who had worked hard to provide the essential Q & A forum. A new session is now apparently in the pipeline to properly address these issues that come into effect on December 3. We will keep you posted on that.
Today we now hear Aucklanders are being offered 100,000 vouchers this summer for a range of activities in a bid to "reactivate" the city, as it shakes off the shackles of nearly four months in lockdown.
The scheme, launched by the Government and Auckland Council is akin to Covid economic recovery schemes adopted around the world, such as Boris Johnson's "Eat Out to Help Out" in the United Kingdom that provided over 100 million meals.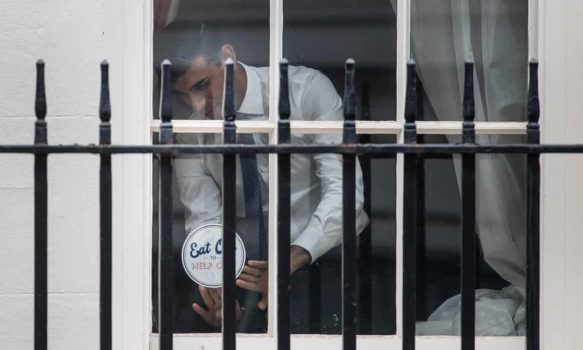 However the Restaurant Association says its members are gobsmacked at being left out of the voucher scheme to "reactivate" Auckland.
"We are deeply disappointed that hospitality has been forgotten in this package, considering we have been advocating for something like this for our sector for well over two months. So, the industry is gutted … there's no other word for it," – said CEO Marisa Bidois.
"We are one of the hardest-hit industries. The Government is fully aware of that. Yet time and time again we get left out … there is a lot of disappointment in our sector."
"For 475 days we have been calling for targeted support, yet every call has fallen on deaf ears.
"In September this year we released a suite of targeted support package options for the Government to consider.
"Included in this was Dine & Discover NZ, a voucher scheme which is eerily similar to today's announcement.
"In preparing our proposals on international voucher schemes we have conducted research in the UK and Australia and the feedback from the hospitality community has been overwhelmingly positive.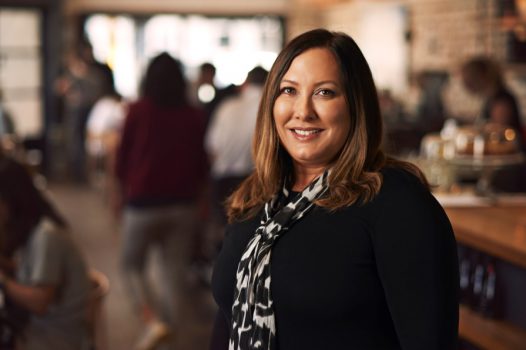 "It's about increasing demand and building the confidence with consumers, and we feel strongly that including hospitality in this scheme would absolutely do that.
"It's nice of the Government to offer this present on the 1st day of December, yet the ones who proposed it are not unwrapping the gift.
"It is another kick in the guts for morale for this industry that has been brought to its knees.
"I think it's fair to say that we've had more support from the public through this pandemic than the government and we are deeply grateful for the public support we have received as an industry.
"Annually this industry contributes more than $12 billion to the economy and yet this Government seems determined to watch us crumble from afar.
"During the announcement it was said 'businesses need new customers', hospitality businesses don't need new customers – they need customers full stop."
Bidois said the industry would love to know why restaurants weren't included in the scheme. And so would I, and thousands of small, medium and large hospitality business owners, operators and employees who have experienced life changing stress over the past 18 months.
"It's not through lack of engagement. They ( the Government) have taken an idea that we had on the table and essentially left out the key ingredient which was hospitality. So we are very keen to get some answers," said Bidois.
"I heard the PM say in her standup that there were mixed results from these schemes throughout the world, but that's certainly not the feedback we have received from our industry where these schemes have taken place. It's been largely positive.
"Our phone has been going nuts since this announcement came out so we've had lots of communications for members just feeling forgotten. The industry is just feeling left out of some of those targeted assistance packages when we have from the very start said this is what the industry needs."
Prime Minister Jacinda Ardern announced the package at Auckland Zoo. The city, she said, had faced more than 100 days of lockdown and businesses and families had borne the brunt of the restrictions.
'Since working on the new traffic light system, it would start to look somewhat normal during Covid-19 times. But officials remained aware that safety measures needed to be put in place."
On today's $37 million Auckland package, she described it as a "win-win" to support businesses, to which I beg to differ in opinion, as it continues to ignore completely the plight of the hospitality sector, – the essential glue that keeps a society functioning.
Kimberley Dixon, Editor, Hospitality Business.
*If you have questions you would like us to ask the Government on your behalf, please send them through to kdixon@intermedianz.co.nz and we will do our best to get answers.