Delighting customers with tasting samples and maintaining sustainable business practices need not be mutually exclusive with the release of two new disposable tableware ranges into the New Zealand market.
With a focus on practicality, aesthetic appeal and eco-friendliness, the EcoTensil and Natural Tableware ranges offer businesses compostable plates, bowls, utensils and sample tasters sure to please the most discerning of customers.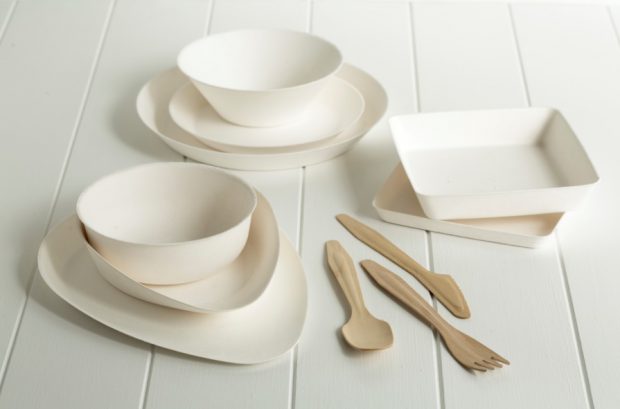 Distributed in New Zealand by Epicure Trading, both ranges offer an extra edge in the competitive environments of food sampling, festivals and events that increasingly see chefs taking their kitchens on the road.
Natural Tableware's products are made from organic, renewable sources using methods that minimise waste and reuse resources as much as possible. It delivers five ranges of bagasse (sugarcane fibre) dishes and "rest wood" cutlery that offer chefs a variety of options for plating and serving up their menus.
The products bring together sustainability, quality and design, with one plate that can be served on both sides and others that are able to withstand high temperatures in combi-steam ovens, as well as cooler temperatures in refrigerators and freezer units.
And Natural Tableware's cutlery line is the premium natural alternative to standard silverware. Aesthetically pleasing, these utensils also have a thin, natural wax coating to eliminate any dry, "wooden" taste. Made from "rest wood", a sustainable, renewable resource in Asia, Natural Cutlery is biodegradable and will dissolve in compost within 49 days.
Meanwhile, the EcoTensil range of disposable spoons are transforming a once wasteful class of products into some of the most sustainable and highly space-efficient utensils available.
In just one fold, these pleasingly smooth paperboard products become a hip little tasting utensil, perfect for impressing customers with just a few bites.
The EcoTaster, available in mini and mid sizes, uses much less material than other tasters, yet still offers an almost full-sized "bowl", making for a more satisfying sample than those found on tiny, plastic tasters. They're suitable for most foods, including chunky deli salads and soups.
The Eco-iScoop, also made from sustainable, silky-smooth paperboard, is the revolutionary ice cream taster that's surprisingly sturdy and material efficient. The Eco-iScoops can also be used for firmer foods, including cheeses or fudge.
Catherine Bell, owner of distributor Epicure Trading, says the EcoTensil and Natural Tableware ranges are ideal for businesses committed to sustainable practices.
"Serving up delicious morsels on disposable plates or tasters no longer needs to be a wasteful process," she says.
"For many customers, knowing where single-use products have come from and what will happen to them following their use is becoming increasingly important, so these ranges are perfect for putting consumers' minds at ease about 'one-taste plastic waste'."
Epicure Trading is the appointed distributor of EcoTensil and Natural Tableware for Australia, New Zealand and the Pacific Islands.