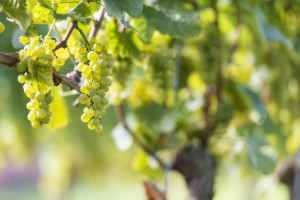 Internationally renowned chef Peter Gordon has brought together three restaurants around the world to honour the grape that catapulted the New Zealand wine industry to fame in celebration of International Sauvignon Blanc Day on Friday 24 April.
The Sugar Club at SKYCITY Auckland, PUBLIC (New York) and The Providores and Tapa Room (London) will all be showcasing a tasting flight of six Sauvignon Blancs from 20 – 26 April.
Chef Peter Gordon says this is a rare opportunity to try some of the finest wines from New Zealand and he is passionate about showcasing top wines from his home country alongside his incredible fusion-style cuisine that also heroes the best of New Zealand produce.
"New Zealand creates world-leading Sauvignon Blanc, and I'm proud that we're recognised internationally. It makes sense to champion these wines alongside my own dishes which I hope exhibit some of the unique characteristics that New Zealand is famous for."
The flight is 'A journey of New Zealand Sauvignon Blanc', and features six different expressions highlighting the diversity of the grape variety. This includes barrel fermented and oak aged examples from across New Zealand allowing people to explore dramatic differences in winemaking styles and regions.
The full flight highlights Amisfield 2014, Folium Reserve 2011, Craggy Range Te Muna Road 2013, Greywacke 2014, Man O War Gravestone (Sauvignon Semillon) 2012 and Te Mata Cape Crest 2013 for $30. Guests will receive a tasting sheet with their wine flight to garner their knowledge about Sauvignon Blanc, and New Zealand wine as a whole. Glasses will be 50ml taster servings.
In London, Peter Gordon's The Providores and Tapa Room have long been champions of the country's wine industry and their wine list is the largest exclusively New Zealand restaurant list in Europe.
The campaign is the brainchild of The New Zealand Cellar, a website dedicated to educating people on New Zealand wines. The New Zealand Cellar founder, Melanie Brown, says this formidable team of restaurants has a keen eye on the success and recognition of interesting, defined styles of New Zealand Sauvignon Blanc. "Collectively encouraging awareness on an international stage helps to promote New Zealand's exceptional winemaking ability by offering guests the opportunity to discover New Zealand highlights on their own journey. This is a wonderful opportunity for the world to be introduced to the elegant, textural and fine examples of the grape that accounts for 72 per cent of New Zealand's wine industry."