Fancy and original flavours such as Candy floss, Russian fudge, Filipino-style coconut macaroons, peppermint and bubble gum, will be just some of the top offerings on the menu as the "Sweet As" Hutt's Hot Chocolate Challenge™ gets underway from July 8.
The challenge, into its seventh year, will see 15 hospitality operators including cafes, restaurants, a couple of pubs and a bakery in Lower Hutt's City Centre, create their own signature hot chocolate drinks for people to enjoy throughout the school holidays.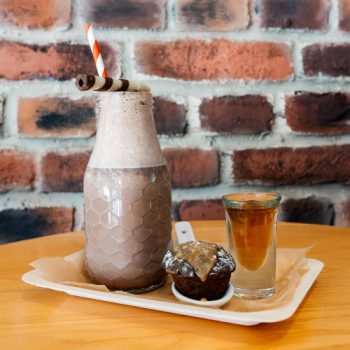 Customers will be given the chance to vote for their favourite hot chocolate on the new Sweet As Hutt's Hot Chocolate website with the winning hot chocolate declared at the end of the challenge which takes place between 8-25 July.
The challenge, founded by the Hutt City Council to inspire local city centre cafes to be creative as well as draw people out to the City Centre during winter, has become a much-anticipated annual fixture.
Hutt City Council City Centre Lead, Cyndi Christensen says, "More recently we have members of the public contacting us months in advance wanting to know when the challenge is going to take place.
"The hospitality retailers are already thinking about their signature hot chocolate well ahead too because the challenge has become synonymous with creativity, innovation, and there's nothing else like it in Aotearoa.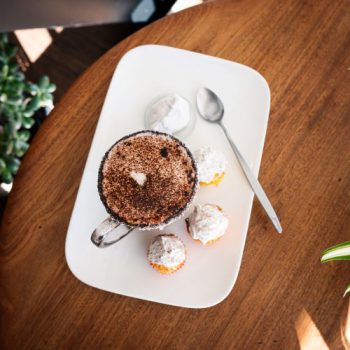 More often than not, café owners don't want to miss because they see the benefits it reaps for businesses, especially after the impact COVID had last year on our local businesses."
Since its inception in 2015, Lower Hutt's hospitality businesses have reported an increase in new customers – some have experienced an increase in sales of 85% and others have reported an increase in dollars up to $10,000. Last year was particularly hard for the hospitality industry but more than a third of cafes reported on how the Challenge helped them through a post COVID period with one café doubling business." said Christensen.
Originality and creativity are once again shown through with this year's entries. Customers can be treated to a Mid-Winter X-mas peppermint hot chocolate with a candy cane peppermint lolly at Hot Gossip Café, savour flavours of taro and coconut at Beforetime Express with the Taro Ulta Hot Chocolate, enjoy a Hudsons Queensgate's Three's A Charm, hot chocolate platter, excite the kids with Teddy Bear Happy Land involving candy floss, homemade coconut ice, rainbow marshmallows and more at Sierra Café, and even a Macadamia Treasure Chest at Tutaki Café,- there is something to suit all taste buds.
Back again by popular demand is Buzz cafe's famous Death by Hot Chocolate Party on 17 July and for the first time Hot Gossip will be offering a mid-winter movie showing and hot chocolate party. Cutlers Gastropub will also be running a Hot Chocolate Happy Hour with three hot chocolates to choose from!
For the full list of the 2021 Hot Chocolate Challenge participants visit https://www.facebook.com/sweetaschallenge/