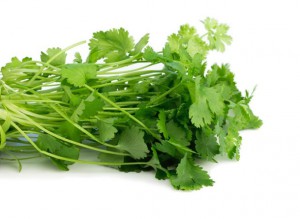 Food Safety Minister, the Hon Jo Goodhew, will open New Zealand's global Food Integrity Conference in Auckland on 13 July.
Registrations are now open for the conference, featuring international and local high profile speakers in the food integrity and safety, food export and producing industries. Now is a key time on the world stage for food safety with regulations and requirements changing worldwide and impacting the entire food chain of suppliers and producers. New Zealand's supply chain with China is at the forefront of the inaugural Food Integrity Conference 2016.
Initiated by local company, Asia Pacific Centre for Food Integrity, the Conference aims to provide a forum for discussion on current issues facing food producers both in New Zealand and in China, including such harrowing topics as food fraud and food terrorism.
Local business woman Rachael Speedy, Managing Director of NZ Premium Foods, knows the value of premium food from New Zealand and sees an opportunity to not only lead by exporting premium food and beverage products to South East Asia, but also by promoting the discussion around why food integrity matters to premium exporters.
Rachael will be speaking on 'building reputation: building brand across borders' on day two of the Conference (14 July), alongside Brendan Hoare of Organics NZ. "The Food Integrity Conference is a really exciting initiative and an opportunity for like minded people to get together and discuss the issues facing the food and beverage industry, both locally and globally," says Rachael.
"There are many opportunities out there for developing food and beverage export markets, particularly in China and with online platforms. I am excited to share my knowledge and also to learn more myself from the line-up of very high calibre speakers at the Conference."
Developing markets, especially China, are driving New Zealand's food and beverage export growth with Asia now the largest destination region.
Asia Pacific Centre for Food Integrity, Executive Director and Conference Organiser, Dr Helen Darling, sees great potential for New Zealand to play globally as a leader in food safety and security. "We need to avoid everyone reinventing the wheel – New Zealand is a small country and to be competitive in the international marketplace we need to share knowledge and leadership. This Conference is an exciting and relevant forum to do this," says Helen.
International keynote speakers include Col. John Hoffman from the USA. Retired from a 31-year military career, Hoffman is now with the Food Protection and Defence Institute – a US Department of Homeland Security Centre of Excellence based at Minnesota University.
Sonia Bradley from the World Bank, Global Food Safety Programme, will start day two of the Conference with a keynote address on Global Food Safety.
Speakers from China include Professor Wu, Chief Scientist, China National Centre of Food Risk Assessment in Beijing; and Kevin Wang, Editor-in-Chief, China Food Safety Magazine.
Australasian based Karl Ye, Managing Director, GMP Pharmaceuticals, joins Executive Director Export NZ, Catherine Beard and Hamish Findlay, General Manager, ESR Ltd to discuss export opportunities.
Conference programme and registration is online at www.food-integrity-conference.com