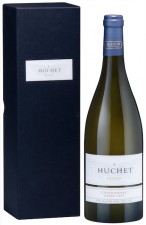 1983 was the year that Mission Estate winemaker, Paul Mooney, made New Zealand's first handpicked, whole bunch pressed and barrel fermented Chardonnay. These traditional French techniques have since gone on to become industry best practice for producing premium New Zealand Chardonnay.
To mark its 30th consecutive vintage of producing barrel fermented Chardonnay, Mission Estate are set to release a limited edition Chardonnay under its prestigious Huchet label. The wine has been painstakingly crafted from the sublime 2013 vintage and is sure to be keenly sought out by Chardonnay connoisseurs from around the world.
Paul Mooney is now one of New Zealand's most experienced and respected winemakers and remains at Mission Estate, where he now presides over a much larger winemaking operation. Despite the obvious advancements in technology since the early eighties, he still prefers the traditional approach for Chardonnay.
Paul says: "We rely heavily on hand harvesting and whole bunch pressing for our barrel fermented Chardonnays. We believe these traditional French techniques produce wines that over deliver in all the key sensory attributes."
Every bottle of Mission's limited edition 30th anniversary Huchet Chardonnay will be individually numbered and boxed. The wine will be officially is initially exclusively available from the Mission Estate Cellar Door and online at www.missionestate.co.nz at RRP $89.00