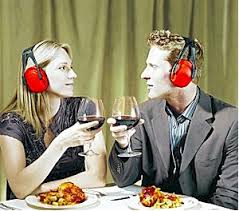 Hospitality venues are now being rated on their acoustical performance, as well as how a restaurant or cafe's meals taste, and the performance of the staff.
Christchurch acoustical engineer Stuart Camp has devised a star-rated index for ranking noise levels in hospitality venues that helps patrons choose the right venue for their acoustical comfort levels.
It's called the Cafe and Restaurant Acoustic Index (CRAI), and people can either complete an online rating form of a venue they've visited, or download and post a form to the Acoustic Society, or request forms to be sent out.
For more information, visit www.acoustics.org.nz