The easing of restrictions in line with vaccination rates alongside an enhanced business support package for Auckland businesses, is a welcome relief for anxious hospitality business owners.
The Government has announced today the next stage of the COVID-19 response plan to provide a pathway out of lockdown and give vaccinated New Zealanders more freedom.
The new traffic light-style warning system will replace the Covid-19 alert levels and end nationwide lockdowns.
The system will kick into gear once Auckland and the wider country hit vaccination targets of 90 per cent. Prime Minister Jacinda Ardern said Auckland is scheduled to hit its target before Christmas, meaning relative freedoms will return by the summer.
The Government is calling the system a Covid-19 Protection Framework. There are three stages,-red, orange and green,- but all three allow relatively high rates of freedom compared to the current alert level system. However, they will also require the use of vaccine certificates for nearly everything apart from essential retail and services, like supermarkets and GPs.
"A reopening framework coupled with clear targets and supported with the appropriate financial assistance is exactly what is needed to move forward and get our largest city moving again," says Marisa Bidois, CEO of the Restaurant Association.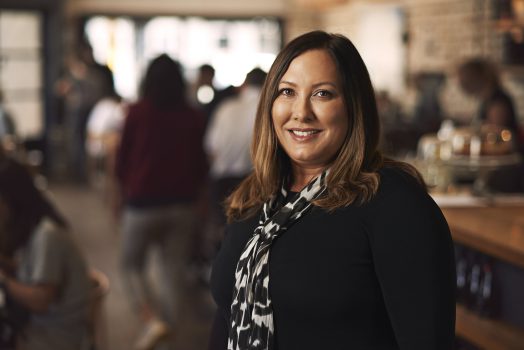 "Hospitality, particularly in Auckland, has been one of the most heavily impacted industries as a result of this long lockdown. The predicament we have found ourselves in, alongside many other businesses is a lack of certainty, a lack of targeted financial assistance and a lack of clarity on our framework for reopening.
"This new framework allows our businesses to start planning with some certainty. The increased resurgence support payments alongside the transition grant is exactly the type of financial assistance we called for in our 8 point reopening plan for the industry so it's good to see the Government is listening.
"There will no doubt be some finer points of the framework to go through to understand their practical application and we look forward to doing that with Government in the days and weeks ahead.
"But the good news is that our business owners can now start planning in earnest and Aucklanders who have rolled up their sleeves and got vaccinated can look forward to dining out again soon," said Bidois.
Thanked For Listening
Hospitality New Zealand has thanked the Government for listening to the business community and doubling resurgence payments for businesses hit hard by Covid health rules.
"The doubling of the Resurgence Payments is desperately needed, so will be a relief for many in hospitality. At last there is more money to offset costs that are driving hospitality businesses toward bankruptcy.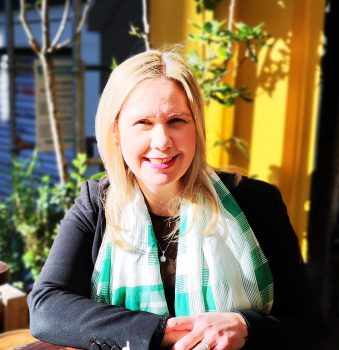 "This is better late than never. I sincerely hope it's enough to stop more businesses going to the wall – but for some it won't be enough," said Julie White, CEO of Hospitality New Zealand.
"It's great to see the combined efforts of our sector over the past few weeks have finally convinced the Government we need and deserve financial support, and certainty about when and how our businesses can start operating profitably.
"Many, many hospitality and accommodation businesses, most of them family-owned, have failed or been severely damaged over the past 18 months.
"The key now is getting to a 90% vaccination rate, which is when all businesses using the vaccine certificate scheme will be able to open under any part of the new traffic light framework.
"We're happy that the Government has heard our demand that it will only happen once legal protections are in place for those who refuse entry to non-vaccinated people and introduce staff mandates.
"We await further detail on support for businesses when Auckland moves into new framework and help that will target most effected businesses."
Enhanced Business Support Package Details
Announcing the financial assistance changes, Finance Minister Grant Robertson said: "I know this outbreak has been particularly hard on Auckland and the coming weeks will continue to be tough as we lift vaccination rates so that we can move to the new COVID protection framework.
"To support businesses through this transition, we are announcing an enhanced business support package.
"Firstly, we are significantly boosting the Resurgence Support payment. After the next scheduled payment on the 29th of October we will move to fortnightly payments at double the current rate. The first of these will open on the 12th of November."
Currently the RSP is a three-weekly payment of $1500 per eligible business and $400 for each full-time employee up to a total of 50 FTEs or $21,500.
For the payments starting on 12th of November this will be $3000 per eligible business and $800 per FTE, up to 50 FTEs. This will make the maximum fortnightly payment $43,000.
In effect this means the RSP will be a weekly rather than three weekly payment as it is now, but for ease of application and administration it will be available in fortnightly instalments. "We are not going to change any other settings at this time in order to ensure the payments can be made without disruption.
"We made the decision to use the RSP because it means the support can be provided quickly using an existing mechanism and because the RSP provides businesses with the maximum flexibility as to what to use the money for."
The RSP is now targeting Auckland businesses, with 70 percent of payments going to Auckland having grown from 40 percent in the first payment. The next highest area is the Waikato with close to 10 percent of the claims.
This enhanced support will be paid fortnightly until Auckland has been able to move into the COVID Protection Framework. The Wage Subsidy will continue to be available on the current criteria while areas of the country are still in Alert Level 3.
The cost of providing both the weekly RSP and the wage subsidy is estimated to be up to $940 million per fortnight through this transitional period.
Mental Health & Business Advice Boost
"The second element of the Business Boost we are announcing today is a $60 million fund for business advice and mental health support in Auckland," said Robertson.
"This will be delivered through the established Regional Business Partner Network with grants for advice now not requiring a matching contribution from the business.
"Businesses will be able to apply for up to $3,000 worth of advice and planning support, and then receive up to $4,000 to implement that advice.
"This fund has been requested by businesses. It worked well in the first phase of COVID to support businesses to re-align themselves with a changed and challenging business landscape. Some businesses used it to develop a new on-line presence, others to change the focus of their production, or to target a different market."
As part of the package, $10 million is being provided for mental health and wellbeing support to small businesses. This will be delivered through a programme to be designed in conjunction with the EMA and Auckland Business Chamber of Commerce.
Jacinda Ardern also had a stark warning for people who continued to choose not to be vaccinated, saying they would not be able to continue to enjoy the full freedoms under the new system.
There are incentives for businesses too – businesses that choose to use vaccine certificates will be able to operate at all alert levels, while those who choose not to, will face harsh lockdown-style measures and could be cut off from business support.
For further information go to www.covid19.govt.nz