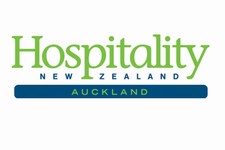 New research commissioned by Hospitality New Zealand raises serious questions about Auckland Council's draft Local Alcohol Policy, says the industry group's Auckland branch.
The report, prepared by Insight Economics, looked at alcohol related harm (ARH) in the Auckland region and the issues surrounding the draft policy, focusing mainly on proposed changes in trading hours and the likely impacts of these changes.
Russell Gray, Hospitality NZ spokesperson, says the report is proof that the Council's policy is poorly considered and is one that, if adopted, could cause more harm than good.
"The study shows a significant gap between perception and reality. Auckland's alcohol related harm is relatively low compared to other regions and there has been a significant, sustained decline in several key measures over the past five years.
"Bars and nightclubs are also perceived to be the second most common place where ARH occurs, however only 2 percent of assaults and 3 percent of disorderly conduct happens in licensed premises with the bulk occurring in dwellings and public places.
"The Council's own analysis of the potential economic effects of the policy falls well short of comprehensive, and the international literature is sketchy at best.
"And perhaps most significantly, the latest Police statistics show that both consumption and alcohol related crime have actually increased since 4am closing came into effect in December.
"In other words, the Police's own data shows there is no direct causal link between reduced trading hours and consumption or alcohol related crime in New Zealand.
"This report shows there is no robust evidence base upon which the Council can logically argue that the draft LAP will reduce the incidence of ARH.
"Bars are part of the solution and a well-managed, licensed bar is the safest place to be at 3am in the CBD, not out on the street.
"The Council must carefully consider its options before deciding to adopt this LAP. Failure to do so could cause more harm than good and have a range of serious and enduring unintended consequences."
Key findings from the report include:
Auckland's alcohol related harm is relatively low compared to other regions. For example it had the lowest alcohol related injury hospital discharges of all territorial authorities per capita in 2011.  There has also been a significant, sustained decline in several key measures of ARH across the Auckland region. Between 2008-2013 in Auckland, serious assaults causing injury fell 43 percent per capita, disorderly conduct offences fell 34 percent, and public place assaults fell 28 percent per capita.
There is a significant perception bias with respect to the places the ARH occurs in Auckland. In research commissioned by the Council, bars and nightclubs were perceived to be the second most common place where ARH occurred. However in reality, only 2 percent of assaults and 3 percent of disorderly conduct happens in licensed premises, with the bulk occurring in uncontrolled environments – 64 percent in dwellings and 27 percent in public places.
A very small minority of bad operators – only 30 out of 7,629 licensed premises in New Zealand (or 0.4 percent) account for 21 percent of total alcohol related offences.
A lack of suitable public transport options is a contributing factor with feedback from Police indicating there are significant problems in the Waitemata area with drunk people loitering while waiting for public transport.
Compliance history is a much better indicator of risk than an operator's closing hours.
Reduced trading hours may possibly help but the evidence is sparse and conveys mixed results. All the literature cited here comes from overseas and a review of international literature found 71 percent were hampered by serious analytical issues and were therefore unreliable.
According to early media reports, the recent introduction of default national trading hours was a runaway success with significant reductions in reported rates of various alcohol related crimes in March. Those initial effects now appear short-lived and not indicative of a longer-term trend.
In fact, the most recent Police statistics for May show that serious assaults resulting in injury were up 19.5 percent compared to last May, dwelling assaults were up by more than 9 percent, and public place assaultsup by 4 percent. Alcohol sales have also risen with bottle store sales up 4.8 percent and food and beverage sales up 5 percent for the March quarter. So not only has the reduction in trading hours failed to reduce consumption, but it has also failed to reduce the rates of alcohol related crime.
The Council estimates that annual benefits from the policy could be around $26.4 million, but the authors estimate that the potential costs – which cover only reduced GDP and foregone consumer benefits – could exceed $70 million, thus far outweighing any benefits. The report estimates a loss of 960 full-time jobs, a reduction of regional GDP by $49 million per annum and regional household incomes by $33 million.
The employment impacts of the LAP could be 30 times worse for the hospitality industry than for off-licenses, even though they account for a much smaller share of harm. Late night venues in particular will be at risk of acute business failure with flow on effects for incomes and employment. It also points to longer-term effects such as slowing industry growth and making it unattractive for new players to enter the market.
Significantly, the report's authors believe the Council has not properly considered all the potential economic effects when developing its draft policy. In fact, the only economic analysis they found fell well short of a comprehensive analysis. This was even admitted by the reports' authors, Market Economics, who stated that their work would feed into the Council's regulatory impact assessment. Despite the need for it being a key conclusion of earlier policy work, "that assessment was never done, so it is hard to be confident that the Council is making well-informed decisions."
Unintended consequences of the draft LAP potentially include:
– Drunk driving – as people drive into town after suburban bars close at 1am.
– Peak density –large numbers of people on the streets at the same time, competing for transport and at fast food outlets.
– Penalising the vast majority for the sake of a few – the authors estimate only 0.2 percent of people out between 3-4am in the CDB cause trouble, the other 99.8 percent do not.
– Having a much harder impact on licensed premises even though they account for a much smaller share of harm than cheaply bought alcohol consumed in uncontrolled environments.
– Failing to adequately distinguish good operators from bad and instead lumping them all together on the basis of type and location.
– Encouraging people to go out less often and drink more in uncontrolled environments.
– Potential inconsistency with Auckland's marketing slogan "the show that never stops".
A copy of the full report is available here:
http://www.hospitalitynz.org.nz/industry/New_Alcohol_Law/NewAlcoholLaw.html#update