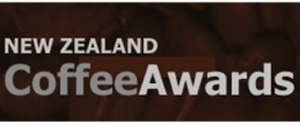 We are proud to announce that the 2014 Huhtamaki NZ Coffee Awards has selected Hospitality Business as its media partner for this year's event.
Hospitality Business with its significant print and online resources will provide a special preview feature in the October issue then a standalone A5 dedicated café and NZ Coffee Awards review will be inserted within the November issue.
NZ Coffee Awards director Michael Guy says, "This partnership opens up a huge opportunity for our entrants, winners and advertisers for greater coverage of the event across The Intermedia Group's New Zealand high-quality titles."
The new title, Café Business will be produced bi-annually in November and April each year and provide the latest news, views, features for the New Zealand café industry.
To enter the NZ Coffee Awards, head to www.coffeeawards.co.nz and be ready to take a starring role in Café Business magazine in November.
For advertising enquiries, please contact Sales Director Wendy Steele, 021 300 417 or email wsteele@intermedianz.co.nz.