World Chocolate Day was celebrated on Friday 7th July and this country's growing artisan chocolate makers received good news, with the announcement their hard work will be celebrated at the inaugural New Zealand Chocolate Awards.

Announcing the awards, organisers Intermedia and Marvellous Marketing, said they want to shine a spotlight on the burgeoning chocolate industry, rewarding and recognising high quality producers and chocolatiers. As well as awarding accolades to the finest chocolates the Awards will serve as a quality mark for consume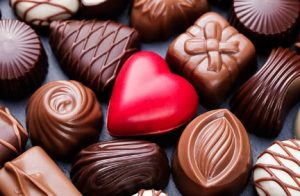 rs, helping guide them on the country's best.

The awards have 11 categories, 9 of which will be judged by an esteemed collection of food and flavour experts. Kiwi chocolate lovers are being called upon to judge the final two categories by popular vote; New Zealand's Favourite Chocolate brand and the café serving the country's favourite hot chocolate.

Judging will be held in Auckland on Wednesday 6 September with results announced on Monday 18 September. Many of the winning chocolates will be available at Coffee and Chocolate Show on Saturday 23 and Sunday 24 September 2017 at The Cloud in Auckland.

New Zealand Chocolate Awards co-organiser, Managing Director of The Intermedia Group, Dale Spencer has been running the Chocolate and Coffee Show for the past three years. During that time he's seen the chocolate industry flourish. "New Zealand has a healthy chocolate industry with passionate artisans crafting an amazing array of products, from single person operations operating from home kitchens through to large producers making chocolate for the national stage. We're delighted that we can help them celebrate their craft and equally pleased to do so on World Chocolate Day."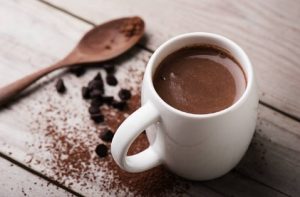 Marvellous Marketing Director, Kathie Bartley whose company recently ran the successful Outstanding NZ Food Producers Awards, is excited by the opportunity to uncover great Kiwi chocolate. "The time is right to recognise the hard work of the artisan chocolate industry which is following the growth pattern of wine and craft beer building a reputation for quality and innovation. We're delighted to use World Chocolate Day as the platform to recognise New Zealand chocolatiers 365 days a year! "

Chocolatiers will have a month to enter their products, with the deadline for entries Wednesday 23 August. The categories being judged are: NZ Life & Leisure Bean to Bar, Best NZ Made Chocolate Bar, Best NZ Made Truffle, Best NZ Made Filled Chocolate, Best Newcomer, Best NZ Packaging, Best Imported Product and Best Product Made Using Premium NZ Chocolate.

The judges are: Sam Mannering, chef and food writer; Helen Jackson, food writer; Anna-Tait Jamieson, food writer, NZ Life & Leisure; Luke Owen Smith, The Chocolate Bar; Tony Robson-Burrell, All About Chocolate, Julie Le Clerc, food writer; Tamara Rubanowski, editor FMCG Business; Mitsuharu Hoshi, Pastry Chef, Hip Group; Niki Bezzant, President Food Writers NZ; Trudi Nelson, media personality and owner Fresh.co.nz; Lorna Subritzky, Coast FM; Kathy Paterson, food writer; Ganesh Khedekar, pastry chef Sky City; Cameron Douglas, Master Sommelier and Vicki Ravlich-Horan, editor of Nourish magazine.
For more information contact Kathie Bartley, Marvellous Marketing [email protected] or 021 275 9908 or Nicola McConnell, Marvellous Marketing [email protected] 027 2188120.