Having been baking pies since 1998, Peters Pies owner Mathew McNair still comes across people who have never heard of Peters Pies or have never had the opportunity to taste his pies!
Peters Pies taste delicious, use only NZ suppliers, are made by hand and are competitively priced for the quality. Based in Onehunga Peters Pies continues to match great pies with great service and provide customers with the best pie products to suit their needs.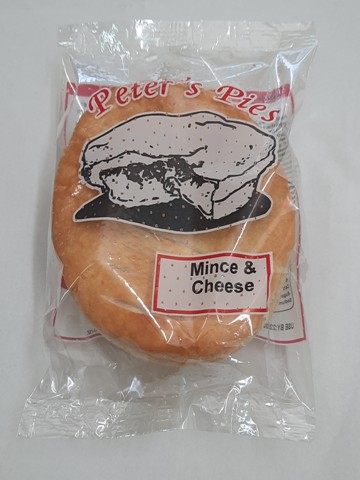 Delivered fresh daily from Monday to Friday, Peters Pies delivers to a number of Auckland schools, cafes and lunch bars, plus selected large businesses with staff cafeterias. Trusted by schools as a quality product; pies for schools are individually wrapped.
Many bakery owners purchase Peters Pies. This saves them a lot of time so they can focus on other parts of their business.
Peters Pies currently supply to the Auckland area only, but can send to other parts of the country using chilled freight services.
Peters Pies are the perfect solution for sports clubs, RSAs or businesses that have large staff numbers, such as manufacturing businesses with 100+ employees to feed over multiple shifts. A limited number of 'Pie Warmers' are available at no charge for new customers. Conditions apply.
For a menu and contact details please visit www.peterspies.co.nz
Testament to quality
Peters Pies have had customers take our pies overseas for family members living in other countries, including the Philippines and San Francisco in America. Pies are not a big thing in these countries – a very good pie is hard to come by!
About Peters Pies
Peters Pies was started in 1998 in Henderson Auckland, supplying handmade pies to local cafes, schools and lunch bars located mostly in West Auckland, the city fringe and suburbs.
As the business grew in 2009, the factory moved from Henderson to its current location in Onehunga, batch making and delivering pies, savouries and sausage rolls to the wider Auckland area.
Mathew McNair started in 1998 as the Lead Baker, becoming a business partner in 2007 and becoming sole owner in 2018.