Picking the perfect seafood and wine match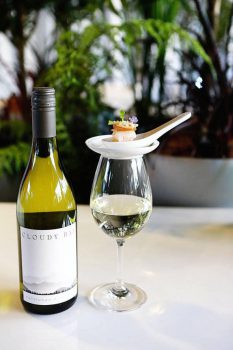 Cloudy Bay is celebrating one of the world's most quintessential culinary pairings by launching the Cloudy Bay Sauvignon Blanc & Seafood Trail. This October, 20 of New Zealand's top restaurants in Auckland, Wellington, Christchurch and Queenstown will be serving a signature seafood dish paired with a glass of Cloudy Bay Sauvignon Blanc for a set price.
Other countries taking party in the global trail include Australia, Singapore, Japan, China and Hong Kong. This year, New Zealand diners can expect to indulge in some of the freshest seafood our country has to offer, prepared by top chefs and perfectly matched with a crisp glass of Cloudy Bay Sauvignon Blanc.
"Cloudy Bay strives to create the best, unique tasting experiences, so it made sense for us to create a tasting trail to celebrate one of the world's most famous pairings – sauvignon blanc and seafood," says Rai Banbury, Cloudy Bay senior brand manager.
A few dishes diners can look forward to include Cloudy Bay Clams, jamon, chilli with parsley sauce created by Sean Connelly at The Grill in Auckland and NZ green lip mussels, garlic, Napoli sauce, caramelised onions, herbs & grilled ciabatta from Arborio Restaurant in Wellington.
This sauvignon blanc season, wine enthusiasts are also invited to share their trail experience through the Cloudy Bay Facebook app. The app invites people to create and organise their very own tasting events. People can select which city and restaurants they'd like explore, inviting friends to join their private culinary trail. The app can be found here www.facebook.com/cloudybay.
.