Southern Hospitality had such a great response to the demonstration evenings the company presented last year that the team is taking to the road again this year – although with a vastly different theme.
Southern Hospitality conducted demonstration evenings in every branch in 2013 – demonstrating imported products and equipment and the road show was dubbed 'An evening of Slow Cooking'. This year, the tempo has been taken up a notch, with the theme 'The Speed of Service'.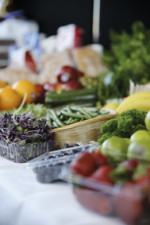 These evenings will continue to demonstrate equipment which many chefs internationally are using, and will continue to assist restaurants achieve greater consistency of products served, better yield of protein products throughout the cooking process, and the ability to cook cheaper cuts of meat for longer periods whilst maintaining a high standard of finished product.
The following products will be demonstrated
Alto Shaam – Cook and Hold ovens with smoking ability
Kolb high speed ovens
Grant Sous Vide units
Suprema Vacuum Pack units
Cooktec Induction units
Plus we will be using/demonstrating a lot of the smaller units where we can e.g. Spice grinders, blenders, Ballarini Pans, delta induction units
The theme and general presentation will be based around how the above range can
Speed up a service in a bar/restaurant or café
Increase the consistency of the products the venues can produce
Improve the efficiency of their staff
Southern Hospitality Executive Chef, Tony Taylor, will conduct a live cooking demonstration evening for the local customers of each branch and Tony will also cook and present food from each item of the above equipment.
Kolb High Speed oven
Tony will prepare and cook a range of dishes targeted at bars and restaurants which can be cooked and served very quickly using bar staff and extending the time when food can be served without kitchen staff utilizing their bar staff.
e.g.
Fresh made pies
Open sandwiches
Ribs
Chicken wings/tulips
Pizza
Wedges
Plus Tony will demonstrate how this unit can be used to regenerate products during service for a restaurant
Alto Shaam Cook and hold ovens / Grant Sous Vide
Tony will slow cook a Scotch Fillet whole and slice into steaks and pan finish to show how service can be achieved. A meal will be presented utilizing the Kolb oven to regenerate a starch dish with Sous Vide vegetables
A Lamb rump will be cooked Sous Vide and presented on a dish with a Alto Shaam cooked starch dish with again Sous Vide Vegetables
A fish dish will be cooked to order using the Grant Sous Vide dish and presented
Tony will also do the Poached Sous Vide egg demonstration but serve the eggs onto a dish as a restaurant would e.g. Caesar salad. Great theatre for a restaurant
Tony will also be using the Cooktek Induction unit, Ballarini pans, spice grinders etc.
Program
Branch Location

Date

Notes

Albany

24 March

Hamilton

15th April

Wellington

29th April

Parnell

7th May

Tauranga

20th May

To also re launch new showroom layout
Christchurch

3rd June

Queenstown

11th August

To be one week road show

Dunedin

13th August

Nelson

26th August

Manukau

9th September

Napier

23rd September

Whangarei

7th October

New Plymouth

21st October
The evening will be held in the branch at approx 5pm and run for approx 90 minutes on the above dates
Any Hospitality or Foodservice professional is invited to their local branch for these demonstrations.