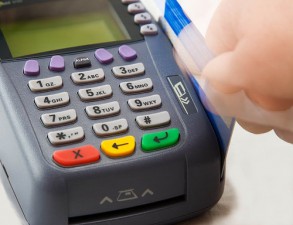 Spending through the Paymark network during January 2015 shows a strong start to the year with approximately $235 million more spent across the country than in January 2014.
Spending in January totalled $4.5 billion, up 5.5% on the previous year. Even with low fuel prices pulling the growth rate down, it's a good solid start to the year,' says Paymark's Head of Customer Relations Mark Spicer.
The number of transactions recorded last month was also strong with a marked 9.7% increase on the same month last year. Paymark's Head of Customer Relations Mark Spicer says the increase in the value and volume of transactions in January are good indicators that we can expect continued growth during 2015.
January figures show that credit card usage is up 18.4% on January 2014 and remains faster than the debit card growth of 6.6%. Credit card transactions include all contactless transactions. Given that contactless transactions through the Paymark network have grown by 340% since the same time last year, this may play some part in the growth of use, says Spicer.
Growth trends seen in certain sectors over the past six months continued in January with supermarkets, furniture retailers, building suppliers, accommodation and food and beverage retailers reaping the benefits.
The biggest spending day was Friday 30th January with $174.3 million processed through Paymark network; up 3.4% on the same Friday in 2014. 'With 3.5 million transactions processed that same day, an 8.6% increase, it could be that events such as the NRL Nines contributed to the increase,' says Spicer.
There were mixed spending patterns on the two major anniversary weekends in Wellington and Auckland. Spending in Wellington was down by 0.4% while it's possible that Auckland Anniversary weekend helped boost spending figures last month. Spending in Auckland and Northland over the three day weekend totalled $144 million, up 6.9% on the same three days last year. 'A jump in spending on accommodation, food and beverages was seen through the Paymark network during this period, evidence that the long sunny weekend was enjoyed by many,' says Spicer.
The Bay of Plenty may have also reaped the benefits of Auckland's anniversary weekend with $25.8 million spent in the region; up 9.7% on the same weekend last year. Bay retailers saw a boost of 20.5% in food and beverage spending with a 19.3% increase in accommodation.