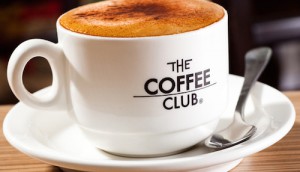 The seaside community of Orewa, 30 minutes north of Auckland's CBD, has welcomed the opening of The Coffee Club Orewa, the 54th The Coffee Club in New Zealand.
Owners, Derek and Milliza Raux have fast become a well-liked part of the café and dining scene. The Coffee Club Orewa enjoys a prime location in the main shopping area near the beach, which has made it popular with locals, holiday goers and passers by.
"We made the move to Orewa around three months ago to take up the opportunity of being part of The Coffee Club family," says Milliza. "We like the brand and what it stands for. After being in hospitality for many years, it seemed like the perfect next step for us. We are really enjoying the community spirit and look forward to getting involved with various community projects in Orewa."
Both Milliza and Derek have a background in hospitality having worked for fast food giant McDonalds for a number of years. "We are so pleased to have Milliza and Derek on board," says Brad Jacobs, Co-Director and Property Manager of The Coffee Club New Zealand. "With a café and dining culture so prominent in Orewa we knew it would be the ideal place for The Coffee Club. It will expand the dining options available in the area and will provide both locals and those passing through with a comfortable, enjoyable location, whether they are wanting to meet friends and family, or simply savor a peaceful coffee by the beach alone."
The Coffee Club Orewa is located at shop 2, 7-9 Florence Avenue, Orewa and is open daily from 7am -7pm.