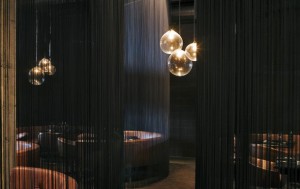 One of Auckland's longest-standing fine dining restaurants, Clooney has been a constant on the growing and evolving dining landscape in New Zealand. Its move to open seven days shows that demand for the exquisite experience at Clooney is not slowing down.
Tucked away in the heart of the city, in an architecturally designed converted warehouse, the ambient and intimate experience at Clooney is often described as destination dining, reminiscent of the great international cities.
Tony Stewart, owner of Clooney, says, "It is hugely important that Auckland is seen as one that serves its international guests and locals alike with a diverse dining scene, a dining scene that offers selection and availability 7 days a week."
In recent times the deluge of new openings and the swift shift to more casual 'fusion' and shared dining has seen Aucklanders, and visitors, inundated with the newest and hottest eateries. Clooney remains one of a handful of fine-dining establishments still performing at the top of it's game with an ever changing menu and the finest team both in the kitchen and front of house. Tony puts this down to staying true to the vision he had for Clooney nearly ten years ago and continually evolving while looking inwards for improvement.
"Clooney is more than just dining, it starts before you sit down, the luxurious design, curved leather booths, the maître d, the ambience – all these elements combine to evoke a feeling of belongingness, it's intimate, but fun and of course, delicious," says Tony.
Clooney's recipe for success works and in turn they have receiving restaurant/cuisine awards in every one of their 10 years.