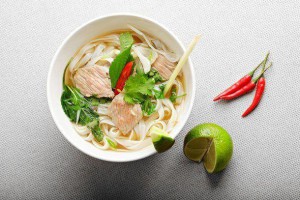 New Zealand online and mobile ordering service for takeaway food, Menulog.co.nz, has launched its search for New Zealand's best takeaway restaurant, as part of its annual Tasty Takeaway Awards.
The premier awards for takeaway restaurants, now in their second year, nationally recognise takeaway establishments that provide great-tasting food, good value for money and superior customer service. 
Over 500 restaurants – listed on Menulog.co.nz – will encourage their customers to log on to Menulog.co.nz to vote for them as the Best Takeaway Outlet. Votes will be totalled to announce one national winner, in addition to the Top 5 winners.
Following the announcement of the national winner, which will be awarded to the restaurant with the most overall votes, the next five runners-up will also be awarded as a Top 5 winner, letting customers know which restaurants lead the way in the world of takeaway.
Menulog.co.nz spokesperson Julia Snabl explains, "Restaurants will be voted for by the general public. These awards then help us determine which takeaway restaurants are performing well, and give winners credibility in the eyes of existing and new customers. They also provide insight into what New Zealanders seek from their takeaway suppliers, and offer friendly competition among those restaurant owners who hope to be crowned takeaway king or queen."
To vote, New Zealanders simply need to log on to Menulog.co.nz and select their favourite restaurant. In doing so, they will automatically be entered into a prize draw with a grand prize of $2,000 cash and 5 other prizes of $250 vouchers, to be used on the website.
The Tasty Takeaway Awards National Winner 2015 will receive $1,500 cash and free marketing promotion to the value of $5,000 from Menulog.co.nz. Each Tasty Takeaway Awards Top 5 winner will receive an award to display in their shopfront.
The Tasty Takeaway Awards voting is open now and ends 30 September 2015. For more information, please visit www.menulog.co.nz/takeawayawards