Extending working holiday visas by six months is a welcome move but will not address the severe shortage of skilled workers that has the hospitality industry in crisis, says Hospitality New Zealand.
"We welcome the announcement by the Government that it's extending by six months Working Holiday visas and Supplementary Seasonal Employment work visas, and could extend them further, but that won't be enough by itself.
Chief Executive Julie White says difficulties finding staff are severely hampering the industry's recovery from the impacts of COVID-19, and today's announcement by the Government will not solve the problem.
"Skills shortages are the industry's major stressor right now, and we're finding ourselves at what can only be described as a crisis level.
"Businesses need their existing essential workers to stay, so this is a positive move that will help the sector get back on its feet for now, but for the longer term they need skilled workers and the only way to do that is to bring them in as the borders open.
"The industry is working hard on finding long-term solutions via specialised industry-led training programmes – such as the in-work Springboard, which was launched earlier this year, and the online platform Typsy, which was launched last week – but they will take time to have an effect.
"We need something now that's going to give businesses the skills they need to operate now, and migrants are the answer, but we've been hard pressed to convince the Government of this.
"Before COVID, these people filled a critical gap, but access to them has been turned off while the borders have been closed.
"You can't just turn off that tap and expect the industry to find skilled Kiwis to replace them, because there just aren't any.
"Making it harder or more expensive to employ migrant workers, as the Government is talking about, will not create more hospitality jobs for Kiwis. The vast majority of jobs that go to migrant workers are ones Kiwis don't want or aren't qualified for.
"Without these migrant workers, hospitality is suffering significantly.
"The industry needs a transition pathway to bridge the gap till we can train more Kiwis, and there's a range of things the Government can do to help that.
"In addition to the move, the Government needs to pause the increase in the median wage to give businesses breathing space as they tackle these challenges.
"Then it needs to review hospitality roles on MSD's over-supply list so we can get access to migrants we need, it needs to provide financial support for Springboard and Typsy, and it needs to look at reasonable transition times away from migrant labour.
"This skills shortage is not new. It's not a post-COVID issue, though that has exacerbated it.
"For example, in roles such as chefs and line cooks, we have been facing shortages for more than five years, and the Government has been well aware of that so these shortages should be no surprise.
"While the industry can train specific skills on the job, we need more students in training, and more focus on soft skills training – ie customer service, flexibility and positive attitudes.
"In the meantime, migrants can play a key role in plugging gaps across the sector, and we need the Government to acknowledge that and look at these short-term solutions as a matter of urgency."
The Reset Petition
The Restaurant Association of New Zealand has also called for action by the industry to address the extreme skills shortages and the Government's current immigration policies.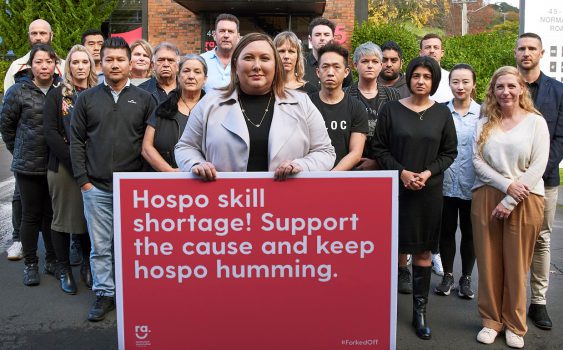 In the grips of a staffing crisis, hospitality business owners across the country, led by the Restaurant Association have come together to launch collective action in response to the Government's immigration reset announcement.
"The situation is now beyond critical," said Restaurant Association CEO Marisa Bidois. "We have businesses across the country reducing hours, changing decades-long operating schedules, and closing whole services, in order to cobble together a semblance of operations and give their existing teams a break.
"With the Government's recent immigration reset announcement there is palpable fear that their approach to ideological based policy could see our industry scythed once again: but this time it will be Government-induced.
"We were experiencing a skills shortage prior to border closures, but the sector is in the midst of a skill shortage at levels never seen before. 92 per cent of our members say it is difficult to recruit for mid to senior skill-level positions."
"Under normal circumstances approximately 30 per cent of our industry is made up of those on temporary work visas and in some cases that figure is closer to 60 per cent.
"The industry currently has around 15 per cent of the workforce on temporary work visas, and the dialogue around that workforce's future in Aotearoa is nowhere to be seen. We stand to lose 15 per cent of our total workforce with no viable replacement."
"After months of lobbying on this issue we're pleased to see that the Government is finally listening with today's announcement to extend the working holiday visas, but this does not go far enough.
"Most of our temporary visa holders are on essential skills work visas and there is still no plan to extend these".
The Association says that they are proud to be partnering with government on key, fit-for- purpose training. However, it believes there is room for even more support as the skills gap is now too large and the sector desperately needs Government engagement in order to find workable solutions that keep businesses operational.
"Our migrant workforce is a source of valuable expertise, bridging both local skill gaps and staffing shortfalls. These are our baristas, our chefs, our cafe managers, they are also our neighbours, our friends, our whānau. The Government owes it to them to listen."
The Restaurant Association of New Zealand is calling on policy makers to work with the sector to ensure any immigration setting changes are practicable and provide workable solutions.
"Conversations to date have led nowhere. If this continues, we will be in a situation where businesses will have to reduce operating hours or shut up shop altogether," continued Bidois.
The campaign, nicknamed The Reset, is a two month long collective action to remind the Government of the impact hospitality has in New Zealand.
Following the Government's announcement to extend the working holiday visas, The Reset action team at RANZ now has three key asks of Government:
Pause the planned hourly wage threshold increase to $27.00
Provide an urgent additional visa extension for employer assisted work visa holders currently in New Zealand to allow employers to retain their existing migrant workforce
Allow border exceptions for other critical workers from other industries such as hospitality where there is a proven need and extend the number of working hours permitted for those on student visas.
"What the Government is threatening to put in place with its immigration reset is extremely concerning, so we need an immediate intervention to ensure the survival of our industry," concluded Bidois.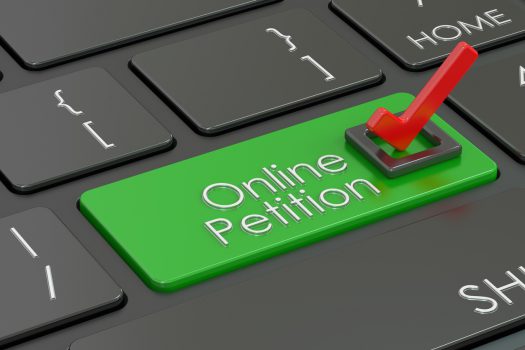 For more information and to sign the petition go to: https://www.restaurantnz.co.nz/hospo-reset/
KEY VISA CHANGES OUTLINED BY GOVT
Working Holiday visas expiring between 21 June and 31 December 2021 will automatically be extended for six months.
SSE work visas expiring between 21 June and 31 December 2021 will automatically be extended for six months with open work rights allowing them to work in any sector.
Anyone onshore who has previously held a temporary work visa will still be able to apply for a SSE work visa. New visas granted under this category will be restricted to work in the horticulture and viticulture sectors.
The median wage increase will apply to Essential Skills work visa applications, as well as Skilled Migrant Category residence applications and the Other Critical Worker border exception category.
The implementation of the stand-down period is being further postponed until July 2022. The stand-down period requires people on lower-paid Essential Skills work visas to leave New Zealand after a certain amount of time before they can apply for another lower-paid work visa.