White + Wong's Auckland is the country's best restaurant. Hospitality Business magazine sponsored this category and the recognition came  at the Hospitality New Zealand Annual Awards for Excellence 2018 held in Queenstown – where White & Wong's have recently opened their second restaurant!
White + Wong's, in the heart of the Auckland Viaduct, brings east and west together with modern Asian cuisine. Since opening in March 2016 more than 250,000 guests have dined at the restaurant, making it one of the busiest – and most loved – dining spots on the waterfront.
White + Wong's is one of the award-winning venues owned by hospitality industry leaders, Good Group. Its Director and CEO, Russell Gray attributes the success of White + Wong's to a combination of consistently great food, good service, an inspiring fit out and its unique waterfront location. "The team have worked hard to create a fun, vibrant venue which entices guests to share modern Asian dishes all created with quality produce which can be matched with an extensive collection of local and international beverages."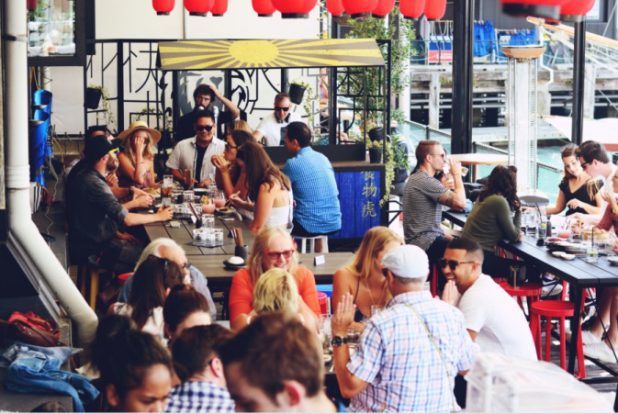 In its 21st year, the Hospitality New Zealand Awards for Excellence honour the achievements of the hardworking and competitive people who make hospitality and accommodation throughout New Zealand exceptional. The Hospitality Awards for Excellence were recently hosted at a gala event in Queenstown.
Best Restaurant was awarded after an intensive judging process by a panel of independent industry professionals considering many aspects of finalists' businesses. These included; staff training and human resources, customer service, food and beverage, marketing and promotion and business growth.
Of White + Wong's judges said, "The delicious menu features traditional South-east Asian favourites, including Peking Duck, Kung Pao Chicken and handcrafted dumplings along with the Asian-inspired "Woktails" will take you on a culinary journey of flavours throughout Asia."
Recognition as Best Restaurant comes after venue manager for  White + Wong's Auckland Sonya Chan was acknowledged at the Lewisham Awards as 2018 Outstanding Maitre'D (Interview July  Hospitality Business edition). This follows a slew of earlier accolades including; Cuisine Good Food Guide Top 100 Restaurant in 2017, 2018 and one of 12 finalists in the Silver Fern Farms Restaurant Awards 2017 and 2018.
After the success of the Auckland restaurant White + Wong's Queenstown opened in August 2018, with more planned. The White + Wong's cookbook is due for release in November.