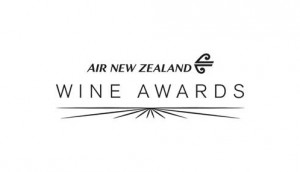 Winemakers have told the press that they are divided on Air New Zealand's involvement in the national wine awards following the airline's decision to appoint a single wine supplier for Koru lounges and economy cabins.
Air New Zealand has held the naming rights for the country's biggest wine awards for an amazing 28 years, but its recent exclusive deal with Villa Maria wines has raised hackles in the industry.
Misha Wilkinson, director of Central Otago winery Misha's Vineyard, told Fairfax that it was "totally inappropriate" for Air New Zealand to continue sponsoring the awards. The Air New Zealand Wine Awards were designed to showcase the diversity of New Zealand wines and Air New Zealand's decision to continue sponsoring the awards after selecting a single supplier for its lounges and economy and premium economy cabins was contradictory, she said. "The industry is seriously disappointed in Air New Zealand," Wilkinson added.
The owner of Marlborough winery Saint Clair Family Estate, Neal Ibbotson however, said Air New Zealand was entitled to make whatever commercial decisions it wanted. "We don't have a problem with it," Ibbotson said. Ibbotson, whose sauvignon blanc received top honours at last year's awards, said there were a number of winemakers who were upset by Air New Zealand's single supplier decision for the bulk of its wine.
Winemakers Fairfax spoke to said it was their understanding that in order for wines to be selected for business class, they had to be entered into the awards. An Air New Zealand spokeswoman said when selecting business class wines it would give preference to those entered in the awards, but the airline may approach wineries which did not enter.
The Air New Zealand Wine Awards is organised in partnership with New Zealand Winegrowers and is scheduled for November 21.