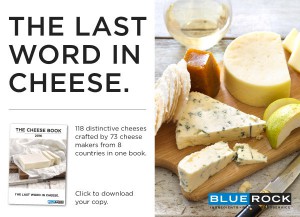 Specialists in sourcing and distributing quality food products, Bluerock was established in 2000 as an importer of quality food products to both the retail and food service channels in New Zealand. Based in Auckland, they quickly established itself as a strong alternative to the established importers and today, Bluerock is part of the Sulkem group of companies; a 100 per cent New Zealand owned, family business established in 1956 with a long history of food and ingredient importing.
Working directly with a global network of suppliers, they have introduced distinctive products now recognised as significant industry brands. These brands are widely distributed to supermarkets, specialty stores, food service and manufacturers nationwide.
They offer a wide range of quality cheese from both New Zealand and around the world; in fact over 118 cheeses from more than 73 cheese makers sourced from 8 countries worldwide.  Many of their cheeses are still produced in the communities where they originated; Gouda and Edam from the Netherlands, Cheddar from England, Emmentaler and Gruyère from Switzerland, Parmesan from Italy, and Feta from Greece and Bulgaria to name a few.
To get a sample of a cheese from Bluerock and your copy of The Cheese Book 2016 for easy reference of their wide range of unique cheeses, contact a Bluerock Sales team member at www.bluerock.co.nz/contact-us.